Shaun Williamson
has revealed that he came "perilously close" to entering the Celebrity Big Brother house earlier this year.
Williamson, who famously played Barry Evans in
EastEnders
for a decade, said that the only reason his stint in the reality show was aborted was because of the tension levels between the housemates.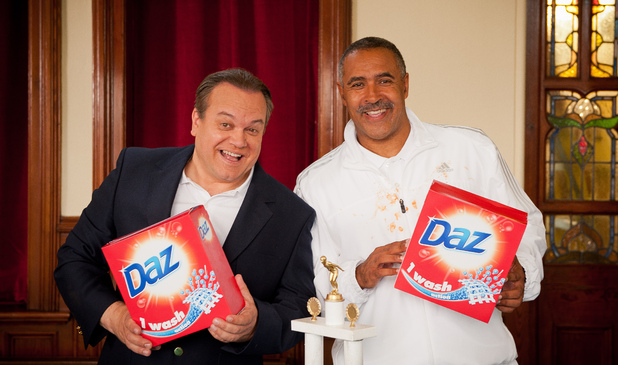 The actor, who is launching a Daz Cleaner Close TV ad with Olympian Daley Thompson, said that he was prepared to make a "total tit" of himself on the Channel 5 reality show.
"I was perilously close to having to go into the Big Brother house on a task, but in the end it got so violent, well aggressive, they said I couldn't go in," he told
Digital Spy
.
"Towards the end of the celebrity one, one of the twins was going to sue someone for touching their bum, Michael Madsen went in this zen poet and then started getting all angry, so they wouldn't let me go in in the end," he said.
"I was ready to make a total tit out of myself, but I didn't have to in the end."
He joked: "You've got to have a sense of humour, haven't you? If you see me on anything really bad, you know I went on it in January when things are really slack... like when I got my chest waxed on
Sing If You Can
while singing 'Don't Leave Me This Way'."
Watch Shaun Williamson's Celebrity Big Brother trailer from January below:
See Shaun take part in the 'Dazathlon' at facebook.com/dazsoapclub and spot the missing trophies to be in with a chance to win a cash prize!