Shievonne Robinson has defended this year's Big Brother lovebirds Luke Scrase and
Ashleigh Hughes
, claiming that she believes their romance is genuine.
Fan have been divided over whether Luke S and Ashleigh's romance is real, with many questioning Luke's true feelings for the barmaid.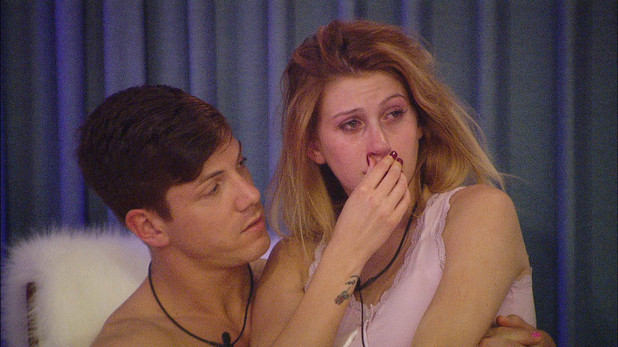 However, Shievonne told reporters during an exit interview that viewers should put aside their cynicism for the time being.
"Genuinely they really are fond of each other and I think something will happen when they get out," she said.
"People tend to be sceptical because there's always a couple on Big Brother. He is a nice guy and she's had problems with blokes before. I think it's genuine.
"They will be a couple and I'm sure they'll be together when they get out."
Shievonne also spoke positively about Conor McIntyre, who beat her in
last week's public vote
, arguing that she had "always seen him as a friend". She also said that she hoped Conor could "redeem himself" to viewers following
his spats with Deana
.
Big Brother continues daily on Channel 5.
Photo Gallery - Big Brother Day 41
Copyright: Channel 5