Big Brother housemates took part in face-to-face nominations yesterday, with
Lauren Carre
and Luke Anderson receiving the most votes.
Lauren was frequently nominated by her fellow housemates for "going behind people's backs", while Luke A was accused of displaying "hate" or dislike for others.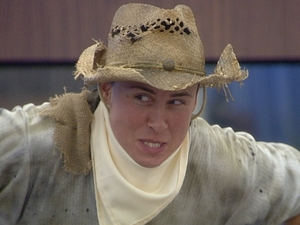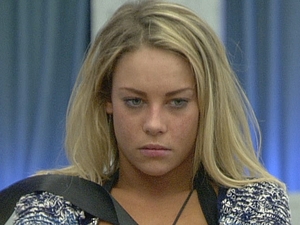 Conor Mcintyre was first to nominate, picking Deana Uppal, saying: "She's devious, sneaky and we don't get along." He also picked Lauren for telling Big Brother that he, Caroline Wharram and Ashleigh Hughes were talking about nominations.
Caroline chose Luke A, because he makes her feel "anxious", saying: "I don't want to feel self-conscious about my actions. I genuinely get too anxious about things." Her second vote went to Lauren, explaining: "I think you're a nice person, but sometimes I just think you impulsively speak."
Luke Scrase picked Lauren as he was concerned that she may have been "going behind everyone's back". He also voted for Luke A as he "fails to give him eye-contact" and gives "hate" towards him.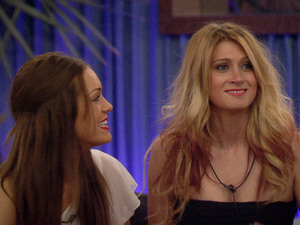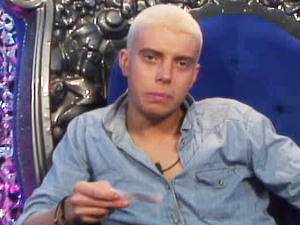 Sara McLean also voted for Luke A, saying: "Sometimes you make me feel that you don't like me." Struggling, she also voted for Lauren as she was also worried about her "going behind people's backs".
A calm Scott Mason picked Lauren, telling her: "You [have] too extreme emotions of temper which can be slightly unnerving at times." He also chose Deana, saying: "Some of your behaviour is slightly irritating - little things that are irritating."
Adam Kelly told Caroline: "Our relationship has been better but you do say stuff that hurts my feelings." He also went for Ashleigh for her poor task attempt, saying: "I know you were scared, but she put us in a position to quit and we got disqualified."
Ashleigh nominated Lauren, stating: "She went behind our backs and discussed what me, Conor and Caroline had said about nominations. It was sneaky and snidely." She also chose Deana, explaining: "This week there was just too much personality change. It emotionally drained me," before adding: "I don't know whether you're coming or going."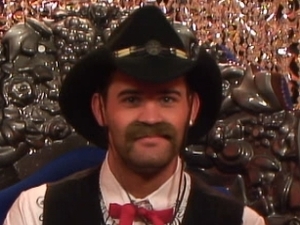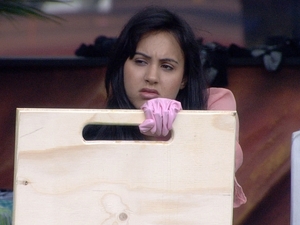 A surprised Deana chose Conor as her first nominee, saying: "I know he doesn't like me. He thinks I am sly and sneaky but we haven't had a conversation so he doesn't know what my personality is like." She also picked Ashleigh, saying: "I feel our conversations are a bit forced." The housemates met her nomination choices with laughter.
Becky Hannon plumped for Luke A for his poor attempt at the Spaghetti Western task. She also chose Lauren, telling her: "You moan a lot about bacon and cigarettes. But 80% of the time you are great."
Lauren nominated Caroline, telling her: "It's mad we're the same age, but we act so different. I think she's immature and insensitive at times." She then voted for Becky, saying: "I just think you were insensitive the other day when people were trying to sleep in the bedroom."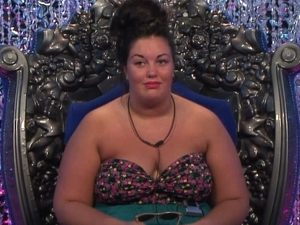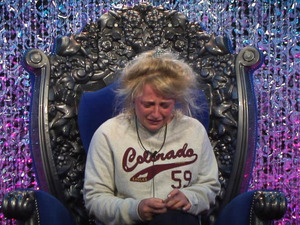 Finally, Luke A chose Caroline, explaining: "She has a way of whispering about people and when I walk into a room, she makes me feel really uncomfortable. It's a bit too much when you are mimicking my friends, then you apologise, and you expect everyone to be okay."
He also voted for Becky, saying: "She did this fruit Olympics thing when everyone was trying to sleep. It was really insensitive. It makes me feel a little bit pissed off. We're just meant to lie back and it f**ked me off."
Lauren received seven nominations, with Luke A getting four. Both will face eviction on Friday.
Luke S, Sara and Scott had previously won immunity from nominations this week after succeeding in the Rocky River of Gold task.