Ashleigh Hughes has cast doubt over her relationship in the Big Brother house with
Luke Scrase
.
The barmaid expressed fears over the pair's lack of compatibility today (June 18), despite them being inseparable in the house since the first couple of days of the show.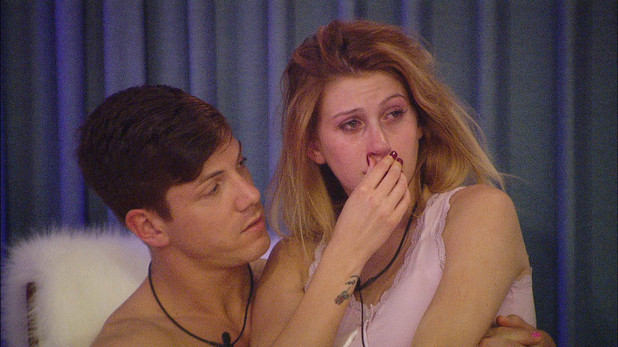 "Sometimes I think, 'Have we got anything in common?'" said Ashleigh. "I'm messy, you're tidy, I click my fingers, you hate that. I feel so stupid because I don't even know how to cook."
Luke S replied: "Relations aren't built on that. I couldn't care if you could cook or if you can't cook."
Ashleigh then said: "You make me feel really insecure... in everything you do, I feel so bad when I'm messy."
He responded: "Tell me how I make your feel insecure?"
Confusingly, Ashleigh said: "You don't make me feel insecure..."
Copyright: Channel 5
Ashleigh is currently unaware that Luke S recently admitted during a secret task that he would prefer to do a show such as
The Bachelor
after Big Brother rather than a joint series with her.
During the first few weeks in the house, Ashleigh frequently expressed concern that Luke S preferred Lauren Carre to her.
Big Brother continues daily on Channel 5.