Caroline Wharram
has been given an official warning by Big Brother over potential bullying in the house.
Caroline broke down in tears when Big Brother spoke to her in the Diary Room about her behaviour, which she was told could be considered hurtful to other housemates.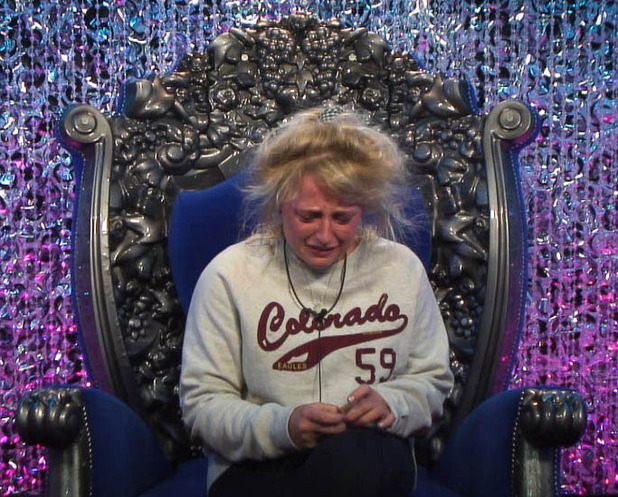 "The pressures and demands of the environment in the Big Brother house can lead to behaviour which can be defined as bullying," said Big Brother.
"Bullying can include lots of different things - factions developing, tensions, or the ostracising of individuals. Do you think that any of your behaviour fits the descriptions given above?"
She replied: "Yes. I would never, ever intend to victimise or bully anybody. I feel absolutely awful but I genuinely would never make someone feel left out.
"I've just been a completely manipulative bully and I haven't intended to at all."
Meanwhile,
Digital Spy
forum users have also been critical of Caroline, who they believe may have attempted to influence Conor McIntyre's votes in this week's face-to-face nominations.
Watch the video of this week's nominations:
Forum user Majyck Trixx said: "It's as clear as anything - Caroline looks at Conor and shows him a card. That is a blatant rule break. Doesn't matter whose face is on it (even if it's hers!)."
Luke Anderson and Lauren Carre are the two housemates facing eviction this week.
Big Brother continues daily on Channel 5.