Big Brother housemate
Scott Mason
is the latest contestant to cause concern for the show's producers after making a comment about suicide.
Scott, 20, told his fellow housemates that he would kill himself if his grandmother died while he was on the show.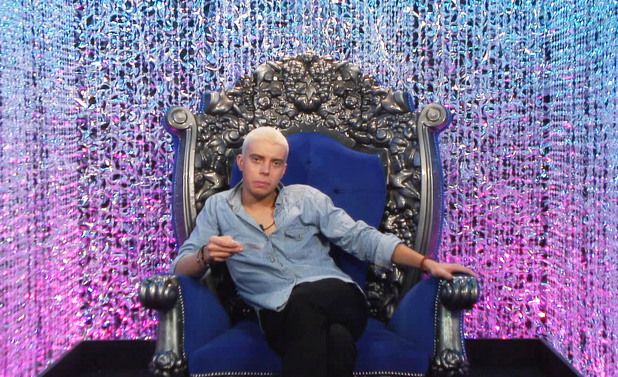 "She had better still be alive. If she's died then I'll commit suicide," he told the group. "I'd want to, though. She's like my best friend."
The history student has previously been warned by Big Brother over drinking aftershave while searching for alcohol and
an angry drunken rant at Becky Hannon
. He was also questioned by Big Brother over comments he made about Deana Uppal eating with her hands, which could have been considered "stereotyping".
Earlier in the series, Shievonne Robinson made a comment about feeling suicidal in the house, prompting producers to
bring in a psychiatrist
. Shievonne later claimed that her comments were flippant and not serious.
Big Brother continues daily on Channel 5.
Day 54 in Big Brother - Photo Gallery:
Copyright: Channel 5