Conor McIntyre
spoke to Brian Dowling this evening (August 3) after
opting to leave Big Brother with £50,000
.
Fellow housemate Luke Scrase had been left in tears when the Derry contestant took the money ahead of him.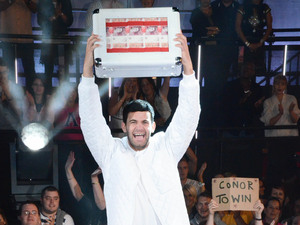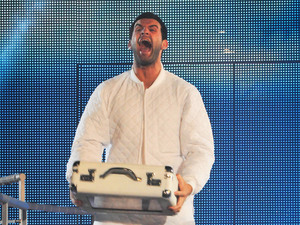 Dowling asked Conor what he and Luke S had discussed while they were each deciding whether to go for the cash.
"He knows how much that is going to change my life," the personal trainer replied.
"He says he needs the money but listen, he's got his own house, and he's got... a job going for him... I haven't got anything. I still live with my mum and dad and stuff, and that will change my life."
Pointing out that he did not believe he would have won if he had reached the final, he added: "I'm gutted [for Luke S]... But at the end of the day I'm the one with £50,000."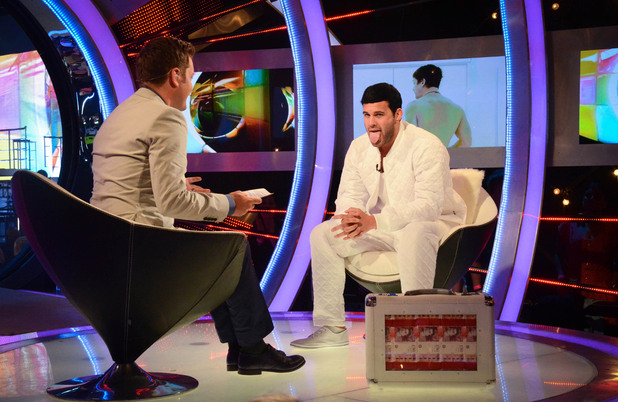 Conor was later asked whether he regretted any of his behaviour on the show after hearing the boos that had greeted him, with the personal trainer replying that the only people who mattered to him were his mum, his dad, his family and his girlfriend.
He was also quizzed about his stormy relationship with Deana Uppal, to which he responded that the Miss India UK was "not a nice person" and claimed that she could not be trusted, having spread rumours about him nominating other contestants.
Conor did, however, say that he "100%" regretted the comments about Deana which
prompted a warning from Big Brother
.
"It was complete anger," he explained, insisting that he had not meant the remarks.
Photo gallery - Big Brother Day 59:
Copyright: Channel 5