0
Reality TV News
Big Brother: Scott Mason wins butlers in buff for house - pictures
Scott Mason
won a special party treat for his Big Brother housemates after passing the Final Act task yesterday.
Scott's task involved convincing his co-stars that he had been working for Big Brother from Day 1.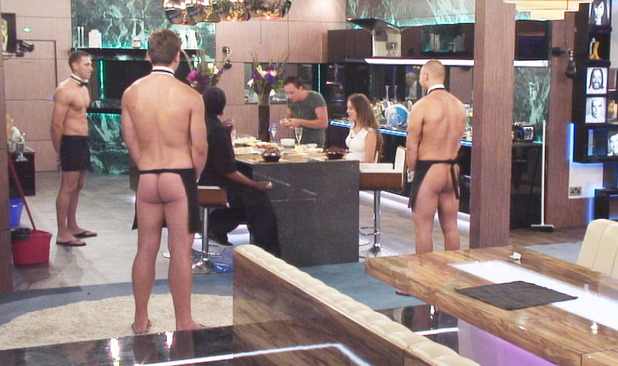 The history student had to dupe his rivals into thinking he had started rows and caused problems continually on the orders of Big Brother.
Scott managed to pass the task and earned a special party, which included butlers in the buff serving champagne and nibbles.
However, Ashleigh, Luke Scrase and Deana were banned from the party for talking about nominations.
Scott, Ashleigh, Luke Anderson and Deana are the housemates
facing the public vote and possible eviction
this week.
Big Brother continues daily on Channel 5.