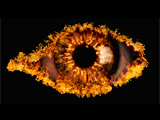 Maggot
has said that stars who claim that Celebrity Big Brother life is hard should not agree to enter the house in the first place.
The Goldie Lookin' Chain star, who went under Big Brother's command in 2006, also said that the experience was one of the easiest things that he has ever done.
Maggot dismissed the fiery
theme
of this year's series as nothing more than hype, telling
WalesOnline
: "It's one of the easiest things I've done in my life – if any of the new contestants say it's hard, they shouldn't go in there in the first place."
The rapper said he didn't have to worry about household bills while in the compound, likening the experience to "stepping inside his TV".
"I was face to face with all these people I'd watched all my life. It was bizarre and that's why I loved it," he said.
Maggot added that show producers spend too much time and money on interior design, questioning why they don't "just go to Ikea". Celebrity Big Brother launches on Channel 4 tonight at 9pm.