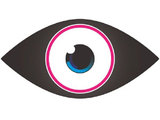 Big Brother fans have blasted Channel 5 over its refusal to confirm whether there will be a live feed of the show, when the series launches on Thursday night.
Reports earlier this summer suggested that the broadcaster was
replacing the popular live feed with a Facebook app
and Twitter updates. However, no official statement has been made on the subject.
Channel 4
axed the live feed in 2009
when it owned the rights to the show, claiming that demand was not high enough to justify the costs. Fans complained that the lack of feed allowed manipulation of storylines from the editing team and blamed the fall-out from the Jade Goody race scandal for the feed's demise.
After large protests online, a dip in ratings and changes in technology, Channel 4
brought back the live feed
for the final year of broadcast and charged fans for 24-hour access to the reality show.
Channel 5 also has no live feed from the house in any of its TV schedules, which Channel 4 maintained even when the 24-hour online setup was removed. Channel 5 is expected to replace the coverage with clips of the show and updates on its social media pages.
Viewers on the
Digital Spy
Big Brother forums have vented their anger over Channel 5's delay on commenting about the live feed and have claimed that the show will lack "a buzz" without the live feed to watch.
"Instead of any genuine buzz there's just people coming in and out of this forum trying to make sense of nonsensical tweets and half arguing with one another," said Acker.
"At best the atmosphere could be described as 'flat'. It's poor, poor beyond belief really , well done Channel 5, brilliant."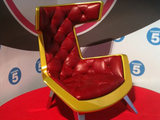 Jetta said: "There's absolutely no other reason they'd wait until Thursday to make an announcement, other than to hoodwink us into watching the pilot.
"This is not going to be Big Brother in anything other than in name. C5 have lost the plot on what 'reality TV' is all about."
Dancc commented: "It seems Endemol have convinced Channel 5 the live feed no longer adds value. I think that's a miscalculation and it does in terms of the buzz it generates which would have been more effective in cojunction with social media rather than using social media alone.
"There's definitely an element of putting all their eggs in one basket. Don't get me wrong, I still think it can thrive as a programme without it and I won't miss it too much personally but I'm disappointed for those that really wanted it."
Jub-Jub complained: "All that hype for an hour and a half launch show its gonna come crashing down on them this weekend mark my words. Yes there will be an horrific come down.
"Launch show, housemates go in, then what? What are they doing now? Who is talking to who? Have they been allowed in the garden yet? All this we are just not going to see and they think that telling us what is happening when they are filming the whole thing, is going to satisfy us."
Meanwhile, Jade argued: "Surely if they wanted to make it the 'best ever' BB, they'd look into what led to C4's downfall - increased manipulation, instead of just letting things happen.
"Instead, they're going to be basing their entire series on doing the exact same thing. Perfect."
Celebrity Big Brother launches on August 18 at 9pm on Channel 5.