Jedward
angered their fellow Celebrity Big Brother housemates today after causing chaos in the bedroom.
The energetic duo earlier decided that they were going to become punk rockers. The twins proceeded to throw mattresses around the room.
However, their latest stunt annoyed both Kerry Katona and Paddy Doherty, who were furious with the mess left behind. Katona is said to have ordered John and Edward, both 19, to begin tidying up the bedroom.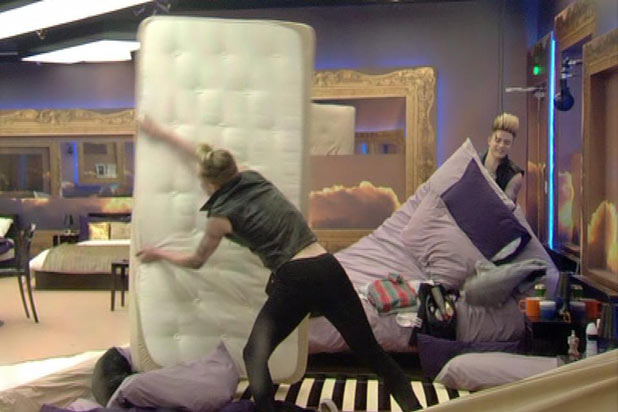 After paying a visit to the Diary Room, Doherty asked the twins to apologise directly to Katona, who remained unhappy with the morning's events.
Jedward set about cleaning their mess, while their actions were discussed by Doherty, Darryn Lyons and Lucien Laviscount.
Edward started the day in a restless mood, when he failed to convince John or the other housemates to get out of bed. Attempting to wake both his brother and Amy Childs, he went on to pull Bobby Sabel's quilt off his bed.
Celebrity Big Brother continues tonight at 9pm on Channel 5, when the second celebrity will be evicted from the house.
> Jedward are not gay, says tour manager
> Celebrity Big Brother: Darryn and Jedward chat about the Fame Game - video
Watch a restless Edward attempt to wake up the house: