0
Reality TV News
Sally Bercow 'agrees to disagree with husband John over Celebrity Big Brother'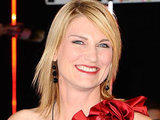 Sally Bercow
has insisted that her marriage is fine since her stint on Celebrity Big Brother.
Upon entering the house, she admitted that her husband - Speaker of the House of Commons John - disapproved, and bookmakers have since offered odds predicting that the couple will split.
However, writing in her new column for the
Daily Star Sunday
, Bercow laid to rest rumours that the couple are on the verge of splitting.
"Despite all the flak it attracted in the media, I've no regrets about going into the Celebrity Big Brother house," she said. "I had a blast and raised £100,000 for Ambitious about Autism, the charity of which I'm a parent patron.
"To be sure, my husband didn't approve - politicians are cautious characters and Big Brother to them equals George Galloway cavorting around as a cat - but couples can agree to disagree. Thank goodness when I uttered my marriage vows I promised to 'love and honour' my husband but omitted the obey.
"So if you were planning on rushing down the bookies, where I hear the odds on an imminent Bercow divorce are 3/1, save yourself a wasted journey."
Bercow
hasn't ruled out appearing in more reality shows
, recently saying that she'd
like to do Wife Swap with fellow Celebrity Big Brother housemate Paddy Doherty.