The Celebrity Big Brother housemates celebrated their final night in the house with a special dinner.
The group will leave the house tonight, as former champion and presenter Brian Dowling announces the winner during the live show from 9pm.
Emerging from the bedroom in their finest dinnerwear last night, the contestants found the table set for their last supper. "I'm going to cry!" Kerry Katona exclaimed as they began to tuck into the oysters provided.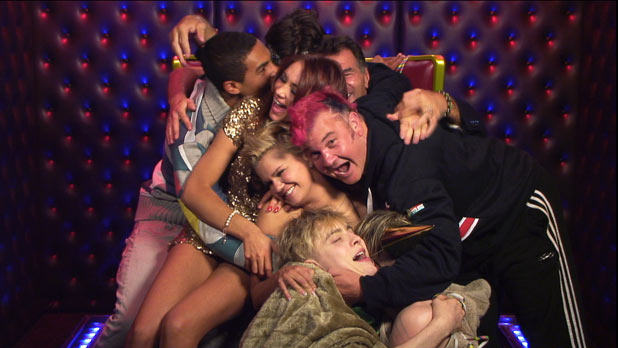 Following some toasts, the 31-year-old told her fellow housemates: "It's been an absolute pleasure meeting all of you individually. It's been an awesome, awesome, wicked time."
Reflecting on their time in the house, Darryn Lyons said that he had not had "three weeks of laughter like this in my whole lifetime".
Amy Childs also thanked the other six contestants for the memorable experiences. Meanwhile,
Jedward
duo John and Edward thanked each other for being there so that they could continue "to do everything together".
The 19-year-olds, favourite to win the series, also thanked the group for being their "mums and dads" as this was their first experience living away from home.
> Celebrity Big Brother poll: Who do you want to win?
> Big Brother: Regular series to last 63 days, 14 housemate teasers
Watch the housemates toast their final night in the house below: