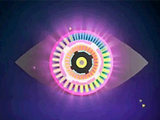 Welcome to the
Digital Spy
live blog of the Celebrity Big Brother final - the first to be shown on Channel 5. Keep refreshing here throughout the evening as we find out who is the first C5 Big Brother champ. Will it be terrible twins Jedward, Essexian Amy Childs, or one of the other contenders? Pop over to
our poll results to find out who you voted to win
, before coming back here for our minute-by-minute updates of all the goings on in the Big Brother house as host
Brian Dowling
brings things to a close.
10:56pm
That's a wrap folks.
Celebrity Big Brother
is over. What did you think of tonight's final then? Did Paddy deserve to walk away champion? Or would you rather have seen Kerry or Jedward take the crown? And what do you think of
Baywatch
actress Pamela Anderson joining 14 brand new housemates tomorrow night for the start of
Big Brother
?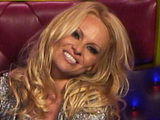 10:53pm
Looks like tomorrow's new arrivals will be getting PAMELA ANDERSON as a housemate. Can you Adam and Eve it? A sultry-looking Anderson heads into the DR and tells Big Brother "I'm going to give them all the ride of their lives."
10:52pm
Paddy has an emotional reunion with his 'woman' and fights back the tears. Bless. And now we're on to the big man's best bits...
10:49pm
Paddy talks about the 'silly sausages' a.k.a Jedward. Slightly awkward description of how he wants to repeatedly drown the two (maybe a little inappropriate there Paddy).
10:46pm
Paddy says being in the house taught him how to interact with people he isn't used to. Claims he will definitely stay friends with Darryn outside the house.
10:44pm
Paddy admits to being baffled by his popularity. You and me both Paddy. The man's been one of the favourites from the start but I genuinely think he didn't know it.. Paddy claims he was like a fish out of water ( I THINK that was the metaphor he was going for).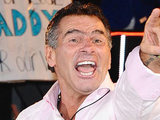 10:41pm
Paddy exits the house screaming at the crowd's reaction. He runs down the stairs and lifts up a terrified Brian while fist pumping for the crowd. I don't think I've ever seen a man look so happy in my life.
10:33pm
Brian teases Kerry to figure out whether she had a crush on toyboy Lucien. Kerry claims he was just like a little brother to her. Whatever she says, there was a definite spark between the two that seemed far more genuine than the Lucien/Amy showmance.
10:30pm
Kerry looks genuinely surprised by the crowd's reaction. For all that's been said about Ms. Katona in the past, she's really come across as a down-to-earth and reasonable person throughout the show. Who'd have thought the voice of reason on
Celebrity Big Brother
would have been Kerry Katona?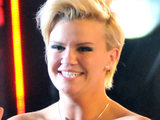 10:27pm
So there we have it folks.
Paddy is declared the winner of Celebrity Big Brother
. Cue numerous shouts of 'woman' all round. Kerry's on her way out to the crowds and she looks more than a little petrified.
Watch Paddy Doherty crowned champion of
Celebrity Big Brother
below:
10:25pm
Speaking as a self-confessed Jedward convert I have to say I'm a little disappointed they didn't end up winning. They are far stronger housemates than Paddy for sure. Coming up we're now about to find out the winner!
10:21pm
The twins vow never to split up. Their 'thousands' of super-fans can breathe a sigh of relief.
10:21pm
John says the rest of the housemates have unconditional love for Jedward. Strangely enough he is probably about right on that front. Even their nemesis Paddy has softened toward the two this week.
10:18pm
Jedward start their eviction interview at hyperspeed. Brian begs them to slow down. This is going to be fun.
10:14pm
Jedward exit the house as you would expect, with choreographed dance moves all round. They seriously don't care what people think of them. I reckon public opinion of the so-called 'Jedward monster' will definitely have changed after this. They (well, Edward anyway) are far more intelligent than they make out. Watching Edward on his own in the DR the other day showed he is surprisingly switched on.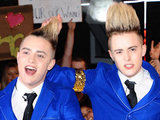 10:12pm
JEDWARD have been evicted
! Complete shocker. Third place for the
X Factor
twins.
Watch Jedward finish third on
Celebrity Big Brother
below:
10:10pm
I think my favourite Amy memory is definitely her dropping in the Shakespeare quotes. How she convinced the others she was being genuine I'll never know.
10:09pm
Amy says she and Bobby 'just didn't click'. Think we'd all agree with that one. She then promises to vajazzle an enthusiastic Brian.
10:07pm
Amy puts her relationship with Lucien down to simply flirting and banter. Brian's doesn't believe her and recalls their flirty behaviour by cracking out some Amy Child style pouts. Thanks for that image Brian.
10.05pm
And we're back for Amy's interview. Nice to see Amy's
The Only Way is Essex
castmates there to support her. Amy says she was worried about upsetting people while being in the house. Which brings us on to Amy and Lucien...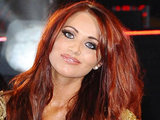 9.57pm
The
vajazzle Queen has been evicted
. Amy says her goodbyes and gets that famous pout ready for the baying crowd. It's all pretty much cheers so it seems turning down puppy dog Lucien hasn't hurt the girl's career too much.
Watch Amy Childs being evicted from
Celebrity Big Brother
below:
9.46pm
Looks like Amy's romantic faux-pas hasn't swayed public opinion too much after all. But I can't see anyone taking the crown(s) from Jedward tonight. No one else has come close to being as entertaining and surprising as the Grimes brothers. It's also a tad worrying that I can now easily tell them apart.
9.55pm
Quick reel of Lucien's best bits and we're ready for another eviction. It's all going very fast tonight isn't it? It's between Amy, Kerry, Jedward, and Paddy now. I don't think I can call this one guys.
9:52pm
Brian's doing pretty well tonight. Considering his shaky start three weeks ago I'm pleasantly surprised. Lucien says he didn't fancy any of the girls in the house. Yeah, whatever mate. Says he isn't interested in Amy anymore as they aren't 'compatible'.
9.50pm
Lucien gets his first pair of women's underwear from a fan. The first of many I'm sure. Lucien says he was terrified of being booed by the crowd. The boy would not have handled it well if the crowd turned harsh.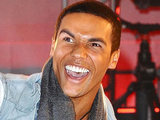 9.42pm
Lucien's the next one voted out
. Have to say I'm surprised at that one. He might actually be my secret favourite. The man gets a good reaction from the crowd as he leaves to Britney Spears' 'Womaniser'.
Watch Lucien Laviscount's eviction from
Celebrity Big Brother
below:
9.39pm
Those abs. Those god-damned abs. They confuse me to no end. He looks like a Teenage Mutant Ninja Turtle and what's more is he had that done on purpose. Still, he's clearly happy with the results so fair play to him. Seems like all the housemates want Paddy to win so far?
9.36pm
Darryn's telling Brian about how he helped to bring the house together. Is that apart from spending much of your time bitching about half the household Mr Lyons?
9.33pm
Check out that glittery mohawk. Sadly Jedward's synchronized dance in the background seems a lot more interesting than listening to Darryn's interview so far.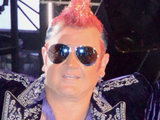 9.28pm
As predicted
Darryn is tonight's eighth evictee
. The thick-skinned Mr Paparazzi doesn't seem bothered by all the haters in the crowd.. No one wears a purple velvet coat if they can't take a bit of stick.
Watch Darryn Lyon's eviction from
Celebrity Big Brother
below:
9.26pm
Cue Bobby's 'best bits'. Considering he was written off as the dud housemate of the series Bobby's turned out a lot more entertaining than anyone predicted. We're ready for another eviction and Darryn seems to know he's going next...
9.24pm
Bobby says Jedward were his favourite housemates. If we had seen more of Bobby and Jedward together people's opinion of him would definitely have been different. Watching him teach the twins to shave was one of the best moments of the series for me.
9.22pm
Bobby's happy to be back in the real world apparently. Considering he isn't 'really' a celebrity I should imagine living with Katona, Jedward, and Amy was a tad disconcerting for Mister Sabel.
9.20pm
Back from the first of many commercial breaks of the night and Brian's ready to grill Bobby. Expect 'sweatgate' to be the focus of this one.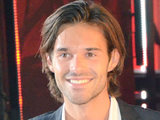 9.15pm
Wow. Interestingly enough he gets a mixture of cheers and boos. Must have been that sharp suit. He is a 'model' after all. Bless him he seemed pretty relieved by the whole thing. Do my ears deceive me or did he even get a 'Bobby' chant at one point?
9.14pm
Perhaps unsurprisingly
Bobby is the first one out
tonight. He knew it as well. I think I'm one of the few who thought he was a reasonably nice guy who was aware of the absurdity of the whole thing. Deep breath before the boos.
Watch Bobby Sabel's Celebrity Big Brother eviction below:
9.12pm
I'm definitely a Jedward convert. Brian's about to announce the first one out. Darryn or Bobby? Place your bets people...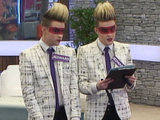 9:09pm
Rundown of the past 24 hrs in the house with Jedward giving out awards to their fellow housemates. Jedward prove once again they are the cutting edge of comedy by giving Amy and Lucien 'Best Couple', Paddy 'Funniest Housemate', and Bobby 'Best Housemate'. They are the future.
9:06pm
We get our first glimpse of the housemates and it looks like the tide has officially turned for poor Amy. She gets almost as bad a reception as the (misunderstood) Bobby Sabel. Pretty sure she's going to regret turning down lothario Lucien in about five minutes when she leaves to what I predict will be deafening boos.
9:05pm
Brian introduces the three evicted housemates Sally, Pamela, and Tara. Strangely enough the crowd pretty much cheers them all, perhaps showing just how fickle us Brits are.
9.03pm
Marcus Bentley gives us a lovely introduction and Mr. Brian Dowling makes his way out to the live crowd. Poor guy's got about as much make-up on as Amy Childs.
9pm
And we're off. Cue the music and titles and we're ready for tonight's live final of Celebrity Big Brother. Are you sitting comfortably?
8pm
Good evening! Welcome to the place to be for the Celebrity Big Brother final. We'll be starting our live coverage as soon as things kick off on Channel 5.