Celebrity Big Brother launched this evening (August 15) with a secret soap opera task assigned to two of the new housemates.
Julie Goodyear
, famous for her role as Bet Lynch on
Coronation Street
, and Cheryl Fergison, best known as Heather Trott on
EastEnders
, were each given a secret earpiece, and the instructions to "create a real life soap opera".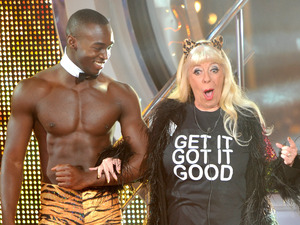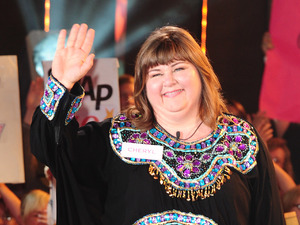 Big Brother said: "Each time you hear your show's theme tune, this means that Big Brother is about to give you a stage direction to create a moment of drama.
"Whenever you hear your show's theme tune, you are back in soap mode and Big Brother is the director. Big Brother wants to see scandal, tears and tantrums - classic soap opera action."
The pair could hear each other's instructions through their earpieces, so they can help their partner. The whole house will be rewarded if they perform the task to Big Brother's satisfaction, and punished if they fail. No other housemate can find out about the secret mission.
This led to Goodyear telling page three model Rhian Sugden to watch out for the men in the house as she "reminded her of one of her favourite barmaids"; and Fergison crying on ex-So Solid Crew member Harvey's shoulder over a fictional affair Goodyear purportedly had with one of her ex-boyfriends.
The night ended with Goodyear and Fergison having a blazing row in front of their startled new housemates, which culminated in Goodyear shouting "Don't talk s**te!" and throwing a drink in Fergison's face.