Aside from playing football for England, being a superstar rock star, and starring in a Hollywood blockbuster opposite Jennifer Aniston, we'd probably say being a booker for a major reality TV show would be one of our dream jobs.
Hunting down the flops, failures, has-beens and never-was 'zelebs' to spend three weeks in a house in Elstree can't always be easy, but boy it would be fun. In an attempt to catch the eye of Endemol and Channel 5's producers, here are the names we'd be targeting for Celebrity Big Brother 2011. Share your fantasy Celebrity Big Brother lineup at the bottom of the page.
---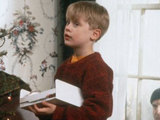 The 'Why the f**k are you in here?' housemate...
Macaulay Culkin
Previously played by...
George Galloway, Germaine Greer, Vinnie Jones
Our number one pick for Celebrity Big Brother would always be Culkin. A relative recluse these days, compared to his worldwide childhood fame in the early '90s. He's certainly got a story to tell and can you imagine how awesome the
Home Alone
task would be?
---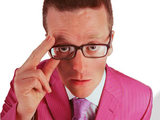 The rogue...
Frankie Boyle
Previously played by...
Jack Dee, Goldie, Terry Christian
You always need a loveable villain in the BB house. Someone who annoys the other contestants no end, but delights viewers by refusing to play along with the pretence that all celebrities should get along. Frankie Boyle, not the most popular man in Britain these days, would be our pick to stir things up.
---
The 'I was big in the '80s... honest' contestant...
Su Pollard
Previously played by...
Leo Sayer, Anne Diamond, Stephanie Beacham
Big Brother isn't always about pulling in the big names. Jermaine Jackson may sound like an amazing draw on paper, but lock him in a house for three weeks and he'll wilt under the spotlight and spend his time mumbling to himself. We'd prefer a few oddball, quirky selections like TV comic and '80s icon Su Pollard. Hi-di-Hi Big Brother...Hi-di-Ho Diary Room chair!
---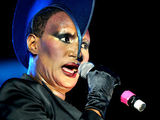 The bit of glamour...
Grace Jones
Previously played by...
Nicola T, Lucy Pinder, Traci Bingham
Big Brother has always encouraged a bit of glamour and sex appeal in the house (well, if you classify Claire Sweeney as glamorous in CBB1, then the theory works), but often the more easy on the eye housemates can prove a bit, well, dull. Someone who would definitely break that tradition would be bonkers popstrel Grace Jones. How many of her outfits could she fit in one suitcase?
---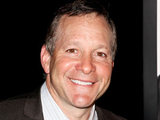 The 'I'd forgotten about you' housemate...
Steve Guttenberg
Previously played by...
Dane Bowers, Rula Lenska, Lisa I'Anson
There's nothing like a stint on Celeb Big Brother to resurrect a faulty career. Even if it's just for a few weeks and a couple of PAs in the Rubber Duck nightclub in Swansea. Our personal pick for a career revival? The one and only... Steve Guttenberg. '80s movie legend and occasional panto actor, a cameo could boost his chances of a new
Police Academy
or
Three Men
movie.
---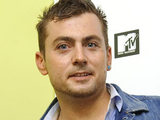 The budget selection...
Paul Danan
Previously played by...
Ben from A1, Preston, Jeremy Edwards
Once you've splashed the cash on a Jackson or a Hollywood actor, there's not much left in the pot. So it's time to get creative. Indie musicians like Preston, GLC's Maggot and the bloke from Towers of London have filled this hole in the past. We reckon Paul '
Celebrity Love Island
' Danan could top the lot though. One thing's for sure, he's not going to be too busy.
---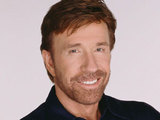 The cult legend...
Chuck Norris
Previously played by...
Dirk Benedict, Ken Russell, Pete Burns
Has anyone ever bettered Dirk Benedict's
A-Team
entrance from 2007? Can anyone top the moment you actually truly believed Ken Russell was off in a house with H from Steps? Some legends have gone in the Celeb Big Brother house, but we reckon they could top them all with one man... the man... Chuck Norris.
---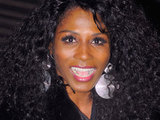 The faded popstar...
Sinitta
Previously played by...
Mark Owen, Bez, Keith Duffy
After Mark Owen won the second series of Celebrity Big Brother, many a popstar has attempted to follow suit in reviving their careers. Thankfully for us (but sadly for H from Steps) it doesn't always work. One woman not ashamed to expose herself on reality TV is 'So Macho' popstar and Simon Cowell's bit on the side, Sinitta. If she wore
those
palm leaves on launch night, she'd steal the show.
---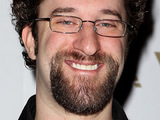 The Nutty American...
Dustin Diamond
Previously played by...
Stephen Baldwin, Dennis Rodman, Jackie Stallone
"Yeah... it's Jackie." Ever since Jackie Stallone bumbled her way into the Celeb Big Brother 3 house it has become a tradition to throw in some of the USA's biggest oddballs. Can they top the religious rants of Stephen Baldwin in 2010? We reckon washed-up
Saved by the Bell
actor Dustin Diamond (he has a colourful history to say the least) could run him close.
---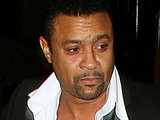 The 'very big, very briefly' housemate...
Shaggy
Previously played by...
Coolio, Sisqó, La Toya Jackson
Two Jacksons, the man behind 'Gangsta's Paradise' and the author of 'The Thong Song' - Big Brother really likes the popstars who burn the brightest, but fade the quickest. So why not get the greatest one-hit wonder star of the '90s involved? It has to be Shaggy. He has to go in the house purely so when it comes to questions about nominations, he can reel off "it wasn't me" repeatedly.
Who would be in your ultimate Celebrity Big Brother house? Share your lineup below