31
Reality TV News
'Geordie Shore's Vicki Pattinson: 'Everyone in Newcastle hates us'
Geordie Shore star Vicky Pattinson has claimed that appearing on the MTV reality show has led to her and her co-stars being "hated" in their home town of Newcastle.
The show, which began airing its third series on Tuesday (June 26), depicts the adventures of six perma-tanned, chiselled and rowdy housemates from Newcastle in a British adaptation of the US sensation
Jersey Shore
.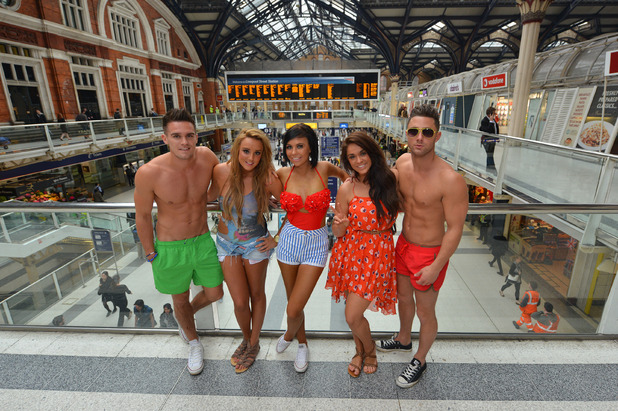 According to
Metro
, Pattinson told the BBC that she and her co-stars felt as if they had angered the population of Newcastle.
She claims: "We didn't just walk into series one and instantly become famous and get loads of money and get liked. We came out to find out that pretty much the whole of Newcastle hated us.
"We couldn't get into magazines. Nobody really wanted to talk to us. Money was tight because we didn't have ordinary jobs.
'Nobody wanted us to do anything and now, finally, we're getting to that level. I do feel like we all deserve to pat ourselves on the back. It's not conventional hard work in that sense but it's tiring."
Co-star Charlotte Crosby shared Pattinson's sentiments about the trials of being a reality star, saying: "People think we get paid loads. The show doesn't pay us. You can't pay someone for getting drunk on TV."
Geordie Shore: Chaos in Cancun
airs Tuesdays at 10pm on MTV.
Watch the
Geordie Shore
girls discuss the latest series with
Digital Spy
below: