Are you all nerves and jitters ahead of a big date tonight? Do you not have a clue when it comes to Valentine's romance?
Reality Bites
may just have the answer for you in the most unlikely of places.
Reality Bites
introduces our very own reality TV love guru... Gaz from
Geordie Shore
. A man who knows everything there is to know about "tashin' on", "banging" and "pulling birds", he's everything you could want from a 21st Century Casanova with added fake tan.
So keep reading for Gaz's must-read guide to love on Valentine's Day: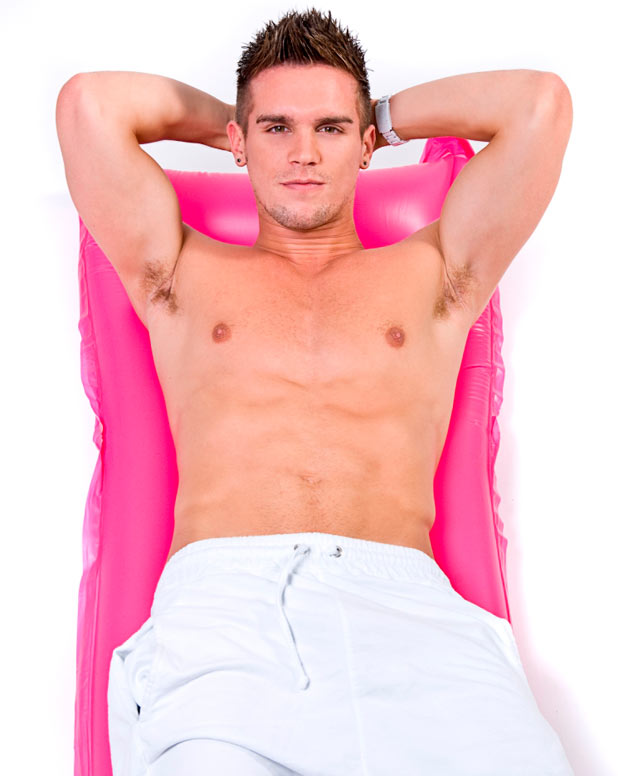 What should every single guy be planning to woo his lady of choice with?
"Nothing too cheesy. Don't turn up on the doorstep with flowers, chocolates and a big card. Don't follow that typical Valentine's cliche. It's going to be pretty intense going for a romantic meal with all the other couples sat around you."
Chocolates and wine or kebab and Jaegerbombs?
"It depends on the bird. Some girls love all the chocolates stuff. But personally, I'd do something fun. It doesn't matter whether you get a girl chocolates, a kebab or McDonald's. You just have to make sure you have a laugh. If you like the person and have a laugh, it doesn't matter what you get them. Girls may prefer flowers and chocolates, but they are pointless if you're not having fun."
Splash the cash or budget homecooked meal?
"I think the whole wining and dining thing was ages ago. The whole meal, I think girls just use it when an easy lad comes along. They get some free food, some free drink and a nice hour or two. The guy is left thinking, 'I've paid for this meal and I've got nothing out for it'.
"If I was doing it, I'd invite a girl around to mine. Meet a girl on a night out, meet her friends, invite her around to your place. Make sure you've liked them for ages before you waste money on a meal. I think when people do it on a first date, girls know that they're going to get spoiled."
What's the most romantic gift you've ever bought a girl?
"Before
Geordie Shore
, I once saved up for about four months and bought a Tiffany necklace. I had to save up for ages and I knew she wanted it. It was the matching necklace and bracelet, and it was definitely worth it in the end. I've been out for meals and stuff, but I don't really do that with girls."
Is sex on a first date on Valentine's Day acceptable?
"Yeah, if they offer it. But you'll know straight away if it's going to happen. Other girls you will have to make a good impression on and they'll just be wanting the meal and to check you out. You can tell straight away if it's going to happen. You can tell by the look in their eyes. You can tell by the banter. You can tell straight away. You should know instantly."
Why should we care about Valentine's Day?
"Think about the fit single girls! Nah, Valentine's Day is a day for couples, not single people. I like Valentine's Day when you're with a proper girlfriend because you're comfortable with them, you can spoil them and you can do whatever you want. But when you're single, I would never ever go on a first date on Valentine's Day.
"It would just be the most awkward nerve-wracking thing ever. If you're single, just get all your single lad mates together and go out for a laugh. Just make a big thing of the night out and have a proper laugh instead."
Dream Valentine's date...
"Jessica Alba. Has to be. I would do everything. I would be crawling around on the floor for her. Honestly, I'd do anything. I'd want to go away to a little island with her. Nobody there. Just sit on the beach. A little hammock. Oh... it would be perfect."
Geordie Shore continues on Tuesday nights at 10pm on MTV