ITV's chief executive
Adam Crozier
has taken a swipe at BBC One's new Saturday night entertainment show
The Voice
.
In a discussion about entertainment formats, Crozier claimed that he was looking for a new programme that moved away in style from hits such as
Britain's Got Talent
and
The X Factor
.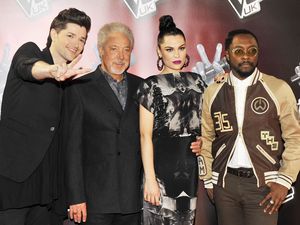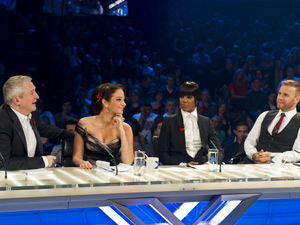 "Of course
Britain's Got Talent
and
X Factor
are important programmes on the entertainment side," Crozier told journalists.
"A lot of these shows have been running for some time and it is sensible to look at new ideas. The last two or three years there really hasn't been anything new around. Probably only
The Voice
and even that is a derivative of some of the shows around."
He added: "In the last 10 to 15 years there has not been that many breakthrough ideas. It is the way you craft things and put them together that makes the difference."
Crozier has invested around £12.5 million in ITV Studios to fund the production of pilots in the search for a new entertainment show success for the broadcaster.
BBC One controller Danny Cohen defended his channel's investment in
musical reality series The Voice at the Edinburgh TV Festival
last year. Cohen claimed that the battle he had with ITV1 for the rights to the show justified the sizable cost of the show.
"The fact that ITV tried very hard to get it - even though they've got
The X Factor
- suggests that they feel this show is different enough," he said.
The Voice
launches in March on BBC One and is expected to go head-to-head in the schedule with
Britain's Got Talent
.
> Jessie J, will.i.am, Tom Jones launch 'The Voice' UK - In Pictures
> 'The Voice' UK: Tom Jones, Jessie J, will.i.am, Danny: Meet the coaches - video