0
Reality TV News
'The Voice' UK's Tyler James: 'Music saved me from life of crime'
The Voice
UK contestant
Tyler James
has revealed that music is responsible for stopping him getting involved in crime.
Speaking to
The Sun
, the vocalist - who reached the live stages of the show after
last night's Battle Round
against Heshima Thompson - admitted that he may have taken another path if it weren't for performing.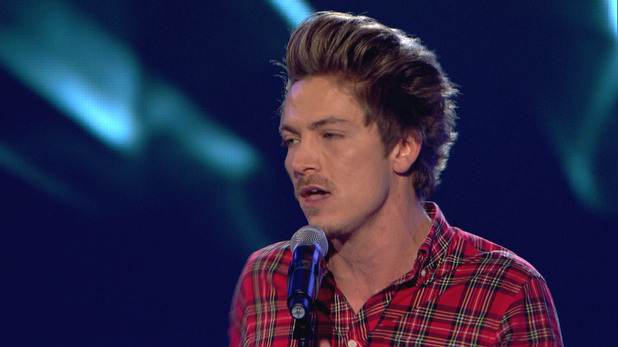 "When I was growing up, I hung out with my cousins who were a year younger than me, and there would always be fights with fists and pieces of wood," he explained.
"Then one of them was sent to prison for murder. I could have ended up the same way."
James's cousin Daniel Clarke, 29, from Plaistow, London, was given a life sentence in 2000 after shooting Ricky Rising in a revenge attack for providing information to the police.
The singer continued: "I tried very hard not to think about Dan in a cell. He's got a really big heart and always looked out for me when we were boys."
He added that Clarke "had got into the wrong crowd", explaining that being discovered by stage school boss Sylvia Young aged 16 was the best thing to have happened to him.
"I will always be so thankful to her, because if that hadn't happened God knows what I'd have ended up doing," James said.
"Maybe I'd be in prison for murder with my cousin Dan."
James previously revealed that his
friendship with Amy Winehouse inspired him to audition
for
The Voice
UK.
> The Voice UK reveals Top 20 contestants as the Battle Rounds end
Life of Crime is available on

Watch now