The Voice
UK launched with a bang on Saturday night, bringing bumper ratings and rave fan reviews for its new 'warm-and-friendly' twist on the talent show format.
If you missed the first episode, don't despair because
Digital Spy
can bring you up to speed on the coaches' team lineups after show one.
> 'The Voice': First review - Our verdict
> 'The Voice': How it works
Team Jessie J
Whether it was with her elbow, her hands or her head, Jessie was a fan of pushing the buzzer and swishing around in her chair. By the end of the evening she had pieced together a lineup consisting of Mika-esque YouTube sensation Ben Kelly, alopecia-sufferer Toni Warne, who pulled out an emotional rendition of 'Leave Right Now', and 17-year-old Belfast beauty Jessica Hammond. Her mixture of youth, quirkiness and emotional power gives her the most diverse team on paper. In Hammond she also has the biggest YouTube hit of the series so far.
Watch Toni Warne's blind audition:
Watch Jessica Hammond's blind audition:
Watch Ben Kelly's blind audition: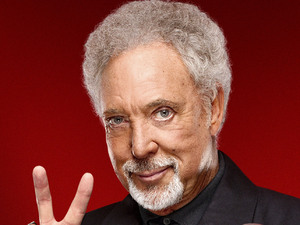 Team Tom
Tom is the self-confessed trigger happy coach. Ending up with three singers by the end of show one, he could have nearly filled his team completely if everyone had picked the Welsh icon. His talented trio of acts include the bubbly, quiff-tastic and brilliantly named Sam Buttery, laidback surfer dude Adam Isaac and 36-year-old mum-of-two Aundrea Nyle, who has previously worked with the likes of P Diddy and R Kelly.
Watch Sam Buttery's blind audition:
Watch Adam Isaac's blind audition:
Watch Aundrea Nyle's blind audition:
Team will
will was a tough nut to crack for many of the acts, but one person he was quick to bash his buzzer for was flame-haired warbler and show stand-out J Marie Cooper. He had to battle hard with Jessie J to win his girl and the Black Eyed Peas star seems like an odd-fit for the 27-year-old pocket rocket, but his passion for her vocal style won her over to his team in the end. Cooper, who has guested on
Strictly Come Dancing
in the past, will hope that will lives up to his promise to turn her vocals into a sound that everyone else will be imitating in years to come.
Watch J Marie Cooper's blind audition: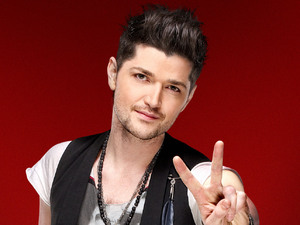 Team Danny
Danny wasn't afraid to push the buzzer on Saturday night, but the only act that picked the Irish charmer was 21-year-old crooner and hat-fan
Max Milner
. His mash-up of Eminem's 'Lose Yourself' and 'Come Together' by The Beatles was one of the most distinctive performances of the evening, showcasing a gruff but powerful vocal. The Script star has got himself a bit of a diamond.
Watch Max Milner's blind audition:
The Voice UK airs on Saturdays at 7pm on BBC One.
Photos - Episode one of The Voice UK