17
TV News
Downton Abbey first series three pictures: Shirley MacLaine with cast
Downton Abbey
's first official pictures from the third series have been released.
The new extended cast shot features US star
Shirley MacLaine
as Martha Levinson.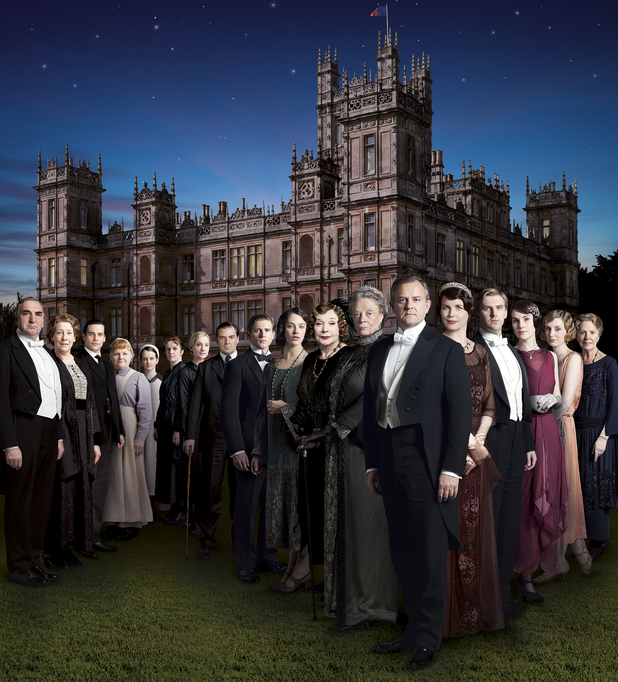 MacLaine's new character is also included in the show's second picture, meeting the staff of
Downton
including Charles Carson (Jim Carter) and Thomas Barrow (Rob James-Collier).
Julian Fellowes revealed earlier this week that the
16-time Emmy-nominated show's third series
would have the background of the Irish Troubles and that it will focus on the financial difficulties of the Crawleys.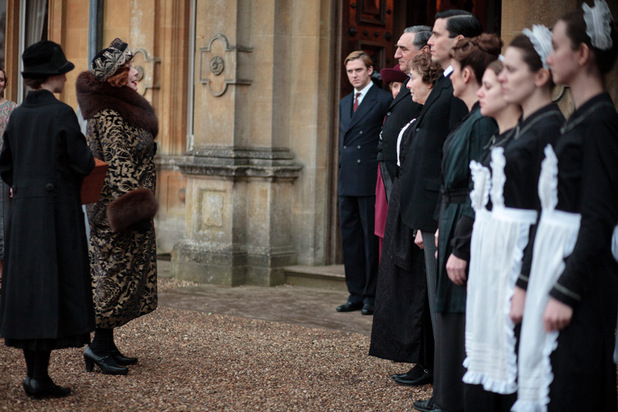 Other new cast members who have joined MacLaine in series three include Matt Milne as Alfred the new footman, Cara Theobald as the new kitchen maid Ivy and Lucille Sharp as Martha Levinson's maid Miss Reed.
It was revealed yesterday that
Twilight
star
MyAnna Buring would be appearing in the show's Christmas special
.
Downton Abbey
's third series will air in the autumn on ITV1 in the UK. It will air in the US on PBS on January 6, 2013.