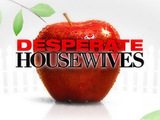 Desperate Housewives
recorded its highest ever E4 figure for its last episode on Sunday night (June 10), early overnight data indicates.
The Wisteria Lane drama series, which
bowed out with 11.1m in the US last month
, attracted 1m (5.4%) to the digital channel at 10pm.
'Finishing the Hat'
added 260k (2.5%) an hour later on +1, making it the most-watched multichannel show of the day - new
Family Guy
was its nearest competitor with 1.05m (4.9%) for BBC Three at 10pm.
Elsewhere in a sports-filled ITV1 schedule, coverage of the French Open final took 1.57m (14.8%) from 1pm, then Spain v Italy's Euro 2012 clash scored 5.83m (32%) at 4pm, and Ireland v Croatia had 6.6m (26.6%) from 7.15pm.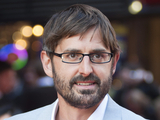 BBC One held up well with its older-viewer-skewed lineup of
Countryfile
(4.69m/21.2%),
Antiques Roadshow
(4.99m/20.2%) and
Inspector Lynley Mysteries
(4.35m/17.2%). Canadian Grand Prix highlights logged an impressive 2.39m (21.2%) from 10.30pm.
Louis Theroux
returned to BBC Two for a piece on male porn stars, interesting 1.86m (9.9%) at 10pm, prior to which 1.81m (7.2%) watched
Coast
.
Movie
Dear John
was Channel 4's most-watched broadcast with 1.22m (4.8%) at 8pm (+1: 249k/1.1%), while
Once Upon a Time
and Big Brother anchored Channel 5's evening with 1.07m (4%) and 1.34m (5.3%) at 9pm (+1: 139k/0.7%).
Overall, ITV1 topped primetime with 22.7% (+1: 0.3%) against BBC One's 20%. BBC Two claimed third place with 6.1%, beating Channel 4's 4.2% (+1: 0.8%), and Channel 5's 3.9% (+1: 0.4%).
BARB ratings data supplied by Attentional