Warning: You may require the use of sunglasses to view this psychedelic-themed entry!
Tonight's special Halloween episode of
The Vampire Diaries
looks set to be promising for a number of reasons: a) there are some sexy costumes; b) there's more than a nod to the
80s
90s with some headache-inducing rave scenes (see below); and c) we're hearing whispers of a major death on the horizon!
With Vicki eager to taste human blood, and Damon egging her on no end to "snatch, eat, erase", will she be the cause of death? Or could her bloodthirsty ways result in her being left
officially
lifeless? Take a look at the pics below then submit your theories in the usual place!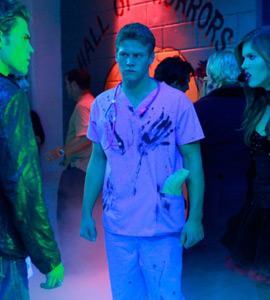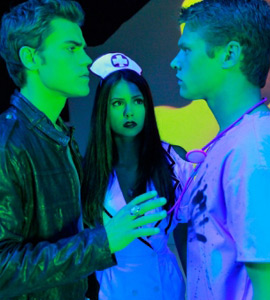 Stefan matches his hand to the print...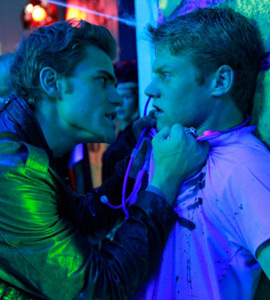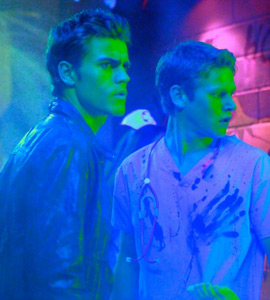 ...then adopts the rough approach.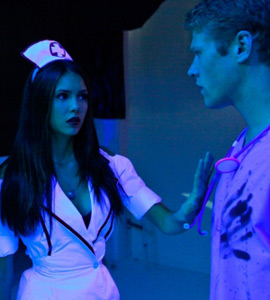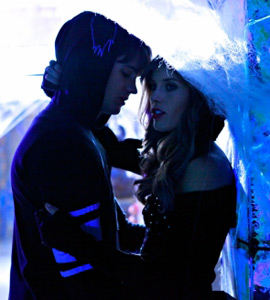 Meanwhile, Vicki gets to grips with her new squeeze...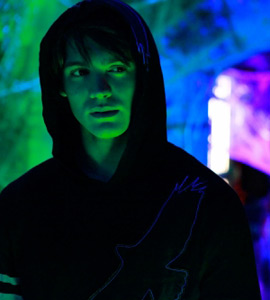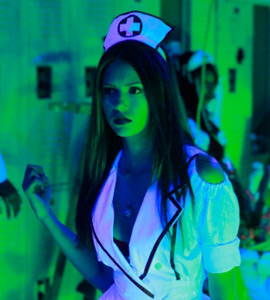 ...and Elena continues to pout.
Vampire Diaires
continues tonight at 8pm on
The CW
.
Are you enjoying The Vampire Diaries? Who do you think will die? Add your comments to this entry below!