233
Cult News
'Doctor Who': Have your say on Christmas special 'The Snowmen'
Doctor Who
stormed back onto your screens this fine Christmas Day with a thrilling hour-long special that answered a few questions about
Jenna-Louise Coleman
's new companion Clara... before then posing a bunch more! April 2013 can't come soon enough...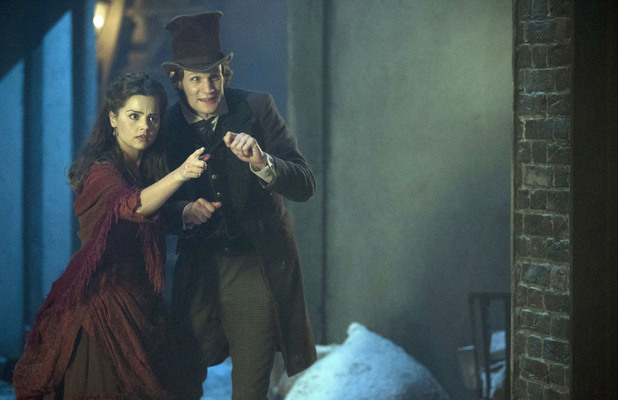 But what did you make of Coleman's not-quite-debut performance? Are you excited to meet Clara Oswald all over again? Were the Snowmen a chilling menace, or was this festive episode more limp than an overcooked Brussels sprout?
Share your thoughts on Steven Moffat's 'The Snowmen' below!
> Doctor Who Steven Moffat on new TARDIS: 'It's quite a scary place'
> Doctor Who will take over television in 2013, says Steven Moffat
Watch Matt Smith and Jenna-Louise Coleman talk 'The Snowmen' with
Digital Spy
below: