Dakota Blue Richards
has said that she hopes the "real" issues in
Skins
send a message to fans to stay in control of themselves.
The actress played Franky Fitzgerald in the fifth and sixth series of the teen drama, which ended last night but returns next year for a
final collection of three films
split into six parts.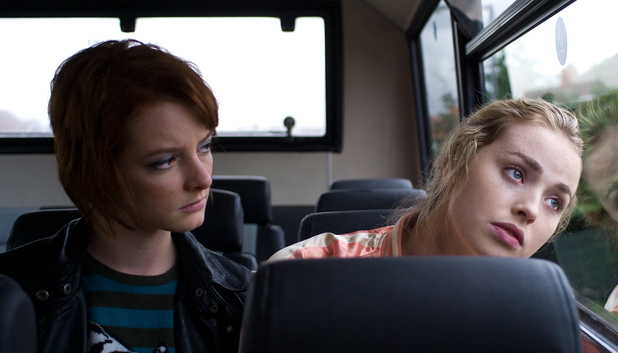 > Dakota Blue Richards reviews the series finale
Richards told the
Evening Standard
of the show: "The issues are very powerful and dark, yet real.
"I hope the message it sends out is that no matter what happens, if you stay in control of yourself, and look to the people who are looking out for your best interests, rather than the people trying to manipulate you, you can get through anything."
Comparing her changing role over the two series, Richards said: "I was quite lucky last year, because I didn't really have to do anything too explicit.
"There weren't too many drugs - and no sex. Whereas this year there's a lot more. A lot."
> Skins series six: How did it end?
> Skins to end: Which former characters should come back? - Poll
Watch a clip from
Skins
series six episode 'Franky' below: