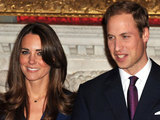 Unless you've been living in a soundproof cave, you may be vaguely aware that there's some wedding or other on telly this Friday. Never one to shy away from a big occasion,
Tube Talk
has compiled a list of the televisual highlights from this week's Royal Wedding Coverage, from rolling coverage of the ceremony itself to a novelty edition of
My Big Fat Gypsy Wedding
! Plan your week's watching using our guide below: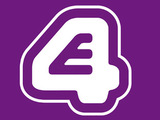 50 Greatest Wedding Shockers: Wednesday at 9pm on E4
They might have
said they were getting rid of list shows recently
, but E4's still managed to sneak this one in! And who's going to complain - we love a rundown here at
Tube Talk
. This one (which was also shown on Saturday) is full of celebrity ceremonies, unusual themes, nude nuptials and memorable TV weddings. But what will be the number one wedding shocker?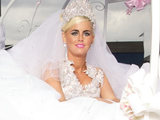 My Big Fat Royal Gypsy Wedding: Thursday at 9pm on Channel 4
As if this one wasn't going to be included! Fresh from
its nomination for a BAFTA
, My Big Fat Gypsy Wedding chucks the word "royal" into its title and gets into the spirit of the thing. The show follows Irish travellers Mary and Paddy on their special day. We've got a
first look at some photos here
and wish them all the best. But who's going to have the better ceremony - Kate & Wills or Mary & Paddy?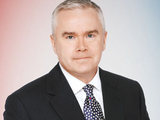 The Royal Wedding: Friday at 8am on BBC One, 8.30am on ITV1
Obviously, the BBC and ITV's competing coverage of the wedding itself is the lynchpin of this week's schedule! Depending on your allegiance, you could either tune into the Beeb, where Huw Edwards, Fiona Bruce and Sophie Raworth will be guiding you through proceedings, or you might prefer silver fox Phillip Schofield and presenting partner Julie Etchingham on ITV1, broadcasting from a studio within Buckingham Palace itself. BBC One's live coverage wraps up at 1.40pm, while ITV1 is in it for the long haul, finally calling it a day at 4.05pm.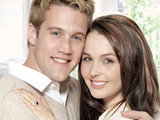 William & Kate: Friday at 3.15pm on Channel 5
You've
seen the trailer
, and now it's time for the full movie! It was shown on Sunday, but most of us were too busy eating chocolate, so we've got a chance to catch up now. Camilla Luddington and Nico Evers-Swindell star as the happy couple in the film, which focuses on Wills & Kate's relationship, from their first meeting at St Andrews to the proposal in South Africa. Aww. The actual, real-life pair should be husband and wife by now so grab a slice of cake (and a glass of wine) and treat yourself to a guilty pleasure.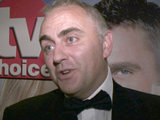 Come Dine With Me Royal Wedding Special: Friday at 8pm on Channel 4
Dave Lamb is going to have a field day with this one. In a very special edition of the eccentric cooking programme, four people compete to throw the best street party in celebration of Will and Kate's big day! As businesswoman Samantha, entrepreneur Vincent, retired broker Johnnie and flight attendant Claudie face off, you can expect a traditional shindig on the village green, an old-fashioned East End knees-up and a Caribbean-style wedding party! The winner takes home £3,000, but surely the real prize is being crowned Party King or Queen?
What else is on?
There is
a lot
of royal wedding coverage this week, so here's what else is on!
TUESDAY
William and Kate Plus Eight Royal Weddings (7pm, Watch)
William and Kate: The Story So Far (8pm, Five)
When Kate Met William: A Tale of Two Lives (9pm, ITV1)
Royal Wedding (9pm, BBC Four)
The Great British Wedding (10.20pm, BBC Four)
WEDNESDAY
Kate and William: Inside The Royal Wedding (7pm, Watch)
William and Kate - A Royal Engagement (8pm, Yesterday - repeated on Thursday, 7pm on Watch)
How To Nab A Prince (8pm, Sky Living)
Giles & Sue's Royal Wedding (8pm, BBC Two)
William and Kate: Romance and the Royals (9pm, Channel 4)
THURSDAY
William and Kate: In Their Own Words (7.30pm, ITV1)
Kate and William: A Royal Love Story (10.35pm, BBC One)
The Royal Wedding Crashers (11.05pm, Channel 4)
FRIDAY
OK! TV at the Royal Wedding (6.25pm, Channel 5)
And for those of you who would rather avoid the nuptials altogether, remember that you can still check out our regular
weekly television preview
!
What are your Royal Wedding TV highlights? Leave your opinions in the box below