There was a real sense of a changing of the guard at the 2011 British Comedy Awards. Miranda Hart only won her first award in 2010 and
The Inbetweeners
' Simon Bird in 2009, and yet they are already polished performers. But more important perhaps than the comedians themselves was the disturbance in the balance of power between the main comedy broadcasters. The BBC is stumbling quite badly, while Sky goes from strength to strength.
There was embarrassment for the BBC as
Psychoville
and
Shooting Stars
won three awards between them, and yet were axed earlier this year. Sarah Solemani, who guest-starred in
Psychoville
, said she was "devastated", while the
League of Gentleman
-allied
Horrible Histories
boys were "gutted". Jack Whitehall said he was
"really upset" about the loss of Shooting Stars
.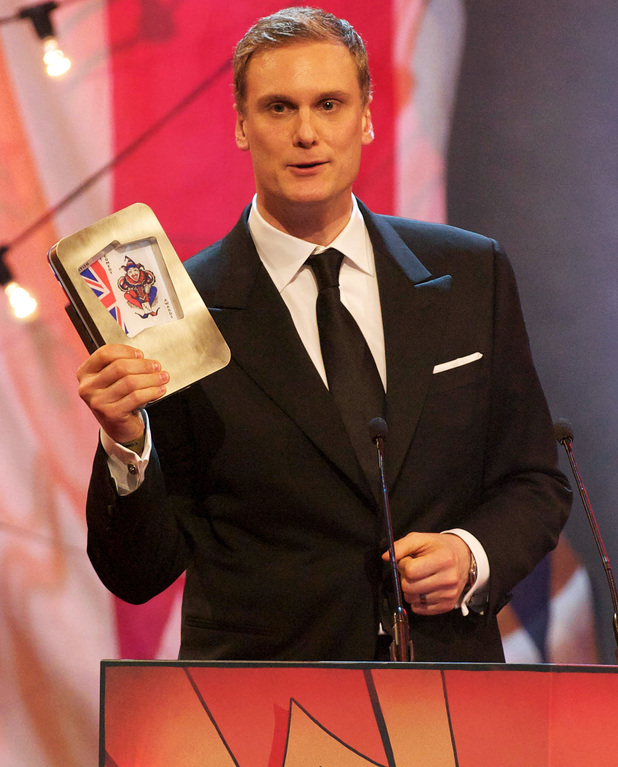 Stewart Lee's Comedy Vehicle
won two awards, but BBC Two dumped his last series from 10pm into the 11.20pm graveyard slot. Dan Skinner's character Angelos Epithemiou has already done a pilot with Channel 4.
Twenty Twelve
won 'Best Sitcom', but the Olympic comedy can hardly keep going past August. Even
Miranda
won't have new episodes on air until autumn next year. The Corporation's cupboard is starting to look alarmingly bare.
This is far from the first year that the BBC have axed shows that have gone on to win comedy awards - hello, the much-lamented
Pulling
- but it is the first year that Sky has a comedy budget with enough firepower to start picking up disillusioned talent.
Sky took home the gongs for 'Best Comedy Actor' and 'Actress', with Darren Boyd winning for
Spy
and Victoria Wood for her
Angina Monologues
, both on Sky 1.
And what's most noticeable is that comedians seem happy there. Both Boyd (a refugee from the BBC's axed
Whites
) and
Alan Partridge
writer
Armando Iannucci were keen to say how content they were at the broadcaster
. It doesn't seem beyond the realms of possibility that Stewart Lee could join them some time soon.
This poses something of a problem for the awards, which are enormously popular exactly because comedy brings people together like no other genre. It's hard to see that applying to shows going out on niche channels.
But with nominations for
An Idiot Abroad
and
This Is Jinsy
, and with
The Cafe
,
Gates
and
Mount Pleasant
also showing potential, it's something that everyone is going to have to start getting used to.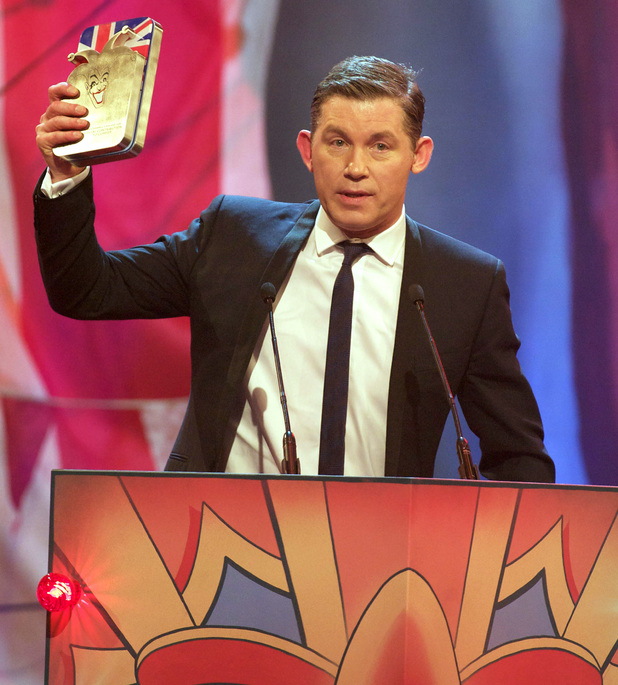 Elsewhere, the winners proved to be a remarkably uncontroversial bunch, particularly with Sarah Millican topping off a stellar year by picking up her crown as 'Queen of Comedy' – a less divisive winner than Miranda Hart last year. Her new chatshow next year should help cement that populist reputation.
There was little surprise in a CBBC show winning an award after the
Horrible Histories
boys set their own precedent last year, even if it is still a remarkable achievement to win 'Best Sketch Show'. And there were wins for the old guard too. Graham Norton took 'Best Comedy Entertainment Personality',
Have I Got News For You
won the 'British Comedy Academy Lifetime Achievement Award' and Lee Evans was given the 'Special Contribution to Comedy'.
At least
Fresh Meat
brought a breath of fresh air with it's win for 'Best New Comedy Programme', as heralded by the cast yelling their plans to alternate the champagne with water to try and make the night last longer. At least Jack Whitehall was looking alert - even if it was only to
deny rumours he's got potential projects in Hollywood
.
In short, it was a rather strange year for the British Comedy Awards, and it seems unlikely that anyone will really work out what to make of it until we see what comes of comedy in 2012. One thing's for sure, though: Miranda Hart can expect plenty of calls from BBC bosses to make sure she's going to make her autumn deadline...