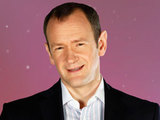 A few weeks back,
Digital Spy
was offered an opportunity we simply couldn't pass up - the chance to take part in a special press edition of
Pointless
- the BBC daytime quiz that's the sweeping the nation! Hosted by
Alexander Armstrong
- who's ably assisted by his 'Pointless friend' Richard Osman - the show tests a player's knowledge of obscure and unusual facts. And the more obscure, the better!
This writer and our site's video producer Tom Mansell took up the challenge. Though we played it cool as we were led through the corridors of BBC Television Centre, we'll admit to feeling a little excited as we stepped onto the familiar
Pointless
set. Soon, we were branded with name badges, miked up and introduced to our competitors - journalists from
TV Times
,
Total TV Guide
and
The Sun
's 'TV Biz' section...
We took our places at the podium, the
Pointless
theme music playing into the studio, and then the game was afoot! Having drawn lots before the game began, myself and Tom were in first position. We were to play a single round and our category was 'Robert De Niro films'. Yes, they'd gone relatively easy on us - our knowledge of Syria's Prime Ministers since 1918 would remain untested.
Digital Spy chats to Alexander and Richard before the game begins...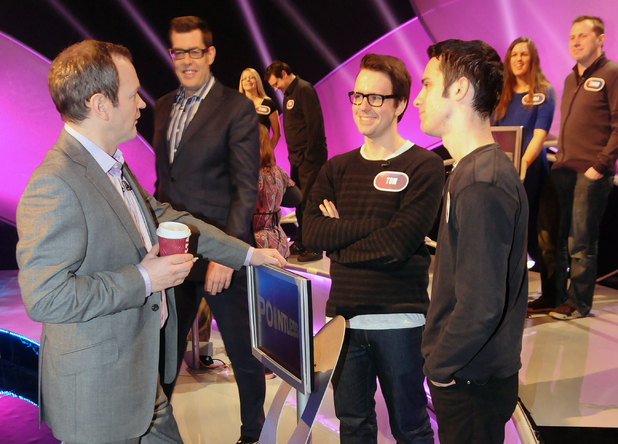 Tom's first stab - De Niro's 2000 kid-flick disaster
The Adventures of Rocky and Bullwinkle
- got us off to a strong start, scoring a fantastically low 2 points. But trouble lurked around the corner - one of our opponents from
Total TV Guide
bagged a pointless answer with 1997 political comedy
Wag the Dog
- had we lost the game already?
The round continued as our fellow
Pointless
players racked their brains for an obscure Bobby De Niro flick - the likes of
Raging Bull
,
Heat
and Kenneth Branagh's 1994
Frankenstein
were all put forward. Finally, the spotlight came back down the line - it was my turn...
Everything now hinged on my answer. Thanks to Tom, we had an extremely low score, but
Total TV Guide
had just 13 points after two turns - I needed to score less than 11 to win.
"I know something that I think is relatively obscure," I explained. "I'm not sure if it will be pointless..." - I'd cast my mind back and recalled the 1983 De Niro / Martin Scorsese collaboration
The King of Comedy
.
Looking serious as the tension mounts...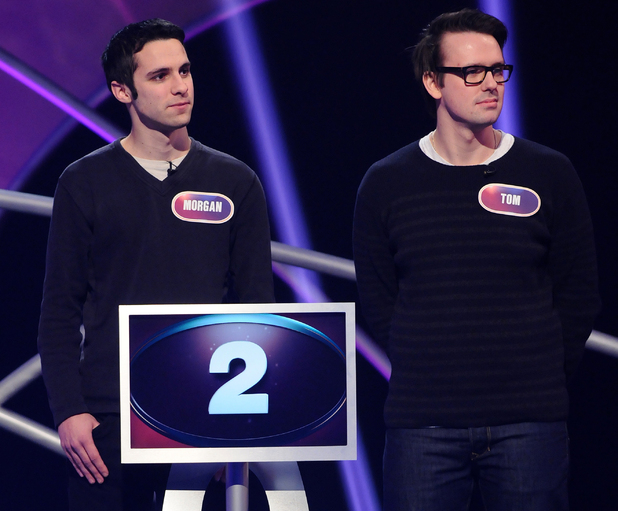 By this point, I'd become caught up in the excitement - my heart was genuinely thumping in my chest as, after a painfully long pause, our score plummeted down from 100. To our delight, the numbers continued to fall, finally landing on 1 - just shy of a pointless answer, but good enough to win the game!
Yes,
Digital Spy
had emerged victorious, with a total score of 3 points. "The whole thing has essentially played out as an allegory for the death of old media," quipped Richard.
Our moment of victory - Digital Spy is crowned victorious!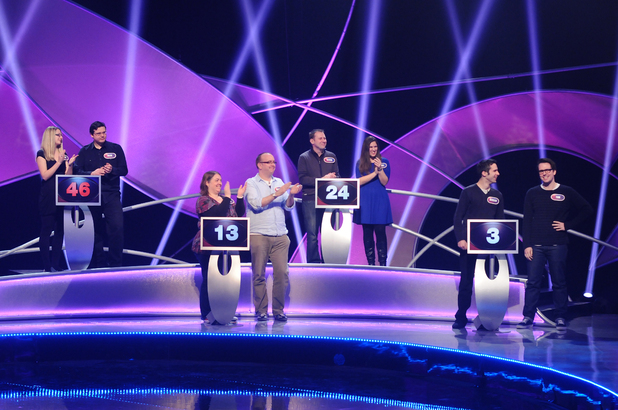 Tom and I were presented with a coveted Pointless trophy each - mine now takes pride of place on my mantelpiece at home, in case you were wondering. And we weren't the only ones with a smile on our faces - our host Alexander was rather pleased with himself, having earmarked us as winners from the beginning!
We returned to the
Digital Spy
offices covered in glory, but hats off to our competitors - it was a close run thing. Playing a single round of
Pointless
was a fantastic experience - great fun and genuinely tense. If you're thinking of going on the show for real, we'd heartily recommend it - just make sure you've got a suitably encyclopaedic knowledge of random facts and figures. Oh, and nerves of steel...
A new series of Pointless begins on Monday (February 13) at 5.15pm on BBC One.