It's that time again - the hour has come for
Tube Talk
to turn its attentions to seven days worth of queries and quibbles and answer your questions as best we can! This week, there's some
Doctor Who
scoop, news on
Skins
getting the axe (or not, as the case may be!) and a confirmed UK air date for a hot new US drama! Read on for more...
I'm desperate for some Doctor Who scoop - any news?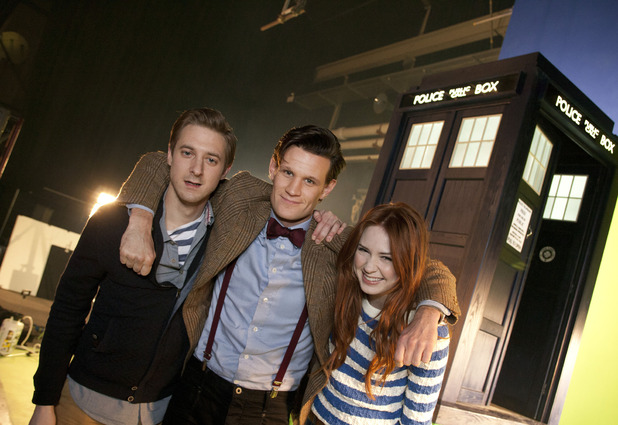 The
Who
news is indeed coming thick and fast as filming on the sci-fi drama's seventh series continues! Last year, we had Mark Sheppard (
Supernatural
,
Battlestar Galactica
) as the show's big name guest star and this time round it's the time of
Farscape
and
Stargate SG-1
star Ben Browder, who'll appear in a Wild West episode written by
Being Human
creator Toby Whithouse.
And it appears that
those reports of the show filming in Spain
were true - Matt Smith, Karen Gillan and Arthur Darvill have been spotted jetting into the land of the setting sun, which will apparently double for the plains of the Old West!
I loved Black Mirror - does Charlie Brooker have any other shows coming up?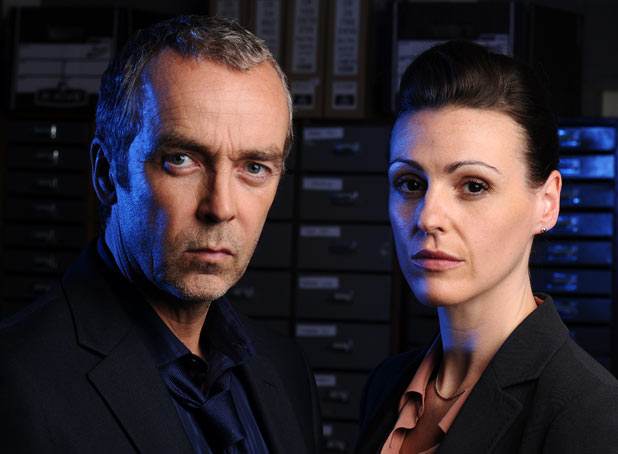 As a matter of fact, he does! Charlie's working on a new series for Sky1, the brilliantly named
A Touch of Cloth
. It's a spoof of detective shows and stars John Hannah, Julian Rhind-Tutt and
Scott & Bailey
's very own Suranne Jones.
Suranne recently let slip a few hints about
A Touch of Cloth
at the
Scott & Bailey
launch, so we had to share them with you! "It's a huge p*ss-take on cop shows," she said. "Having done a few, I felt that I was qualified!"
Suranne added: "It's all the stuff that we try not to do where you bang on the table and say, 'Tell us your story! Are you innocent?' etc etc. It's ridiculous and stupid and wonderful and it has a plot line but yet it doesn't, and it's just brilliant... I just think it's a giggle and it should be seen as one big giggle, as in
Airplane
, that kind of humour." Sounds good, right? We'll keep you up to date on when it's going to air.
Oh my God, I heard Skins has been axed! Please tell me it's not true?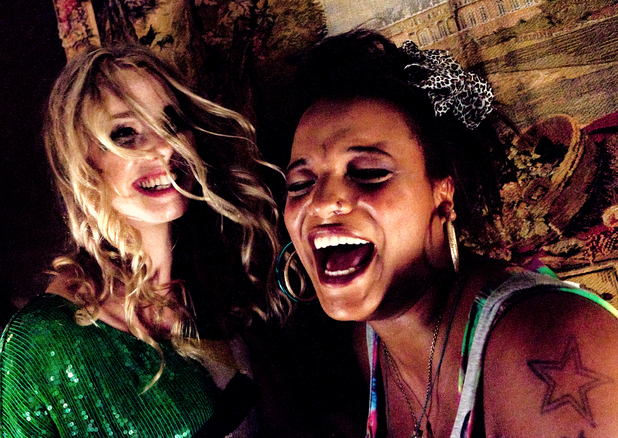 We'll start with the bad news -
Skins
is going to come to an end. Now for the good news - we've still got another series to come next year. And now for the
amazing
news - the seventh and final series will be made up of three two-part films featuring former cast members.
Former cast members!
No names have been announced yet, but this news is massive - who would you like to see come back?
Bringing things back to the lovely generation three, though, prepare for a stonker of an episode on Monday. It's all about Liv and rather emotional. We don't want to give too much away, but let's just say that a couple of familiar faces are back, a secret becomes a little less secret and there will be blood. Oh, and a couple of bare bums, too.
Any news on when Kiefer Sutherland's new show Touch will air in the UK?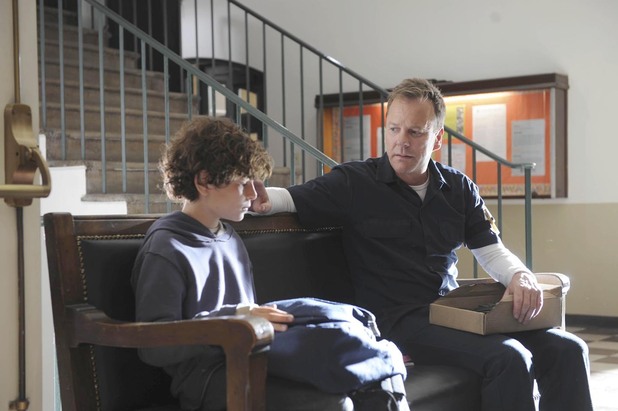 Yes! Sky1 has officially confirmed that
Touch
- which springs from the mind of
Heroes
creator Tim Kring - will launch on Tuesday, March 20 at 8pm. This means that UK viewers will be able to watch new episodes a mere five days after they air Stateside. We've had a sneak peek at the pilot episode and we can confirm that Sutherland is on top form as Martin Bohm, a widower who discovers that his mute son Jake (David Mazouz) can predict future events...
There's great support too from the likes of Danny Glover, Gugu Mbatha-Raw and TItus Welliver. And if you need even more
Touch
scoop, we'll have an exclusive video interview with Kiefer Sutherland going live later this month!
I'm so glad to have Glee back - what's going on in tonight's episode?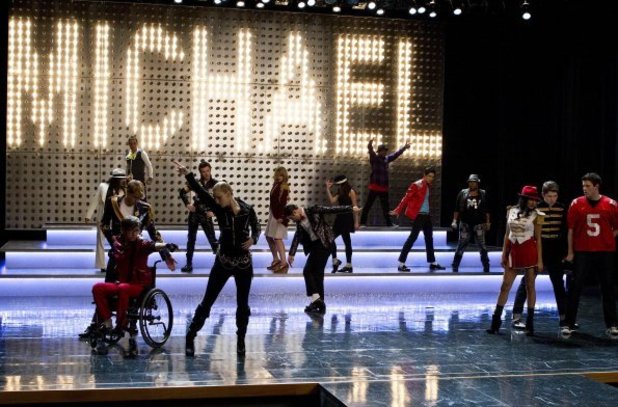 Get your white gloves ready - it's a Michael Jackson tribute! Yes, the songs in this week's instalment are all King of Pop classics (make sure you look out for a fabulous rendition of 'Smooth Criminal' in particular).
There's loads of other stuff going on, though, of course. Things are heating up between the Warblers and New Directions in the run-up to Regionals, so Sebastian's getting evil and villainous (hurrah!) Elsewhere, we'll find out Rachel's answer to Finn's little proposal, and who's getting a letter from NYADA...?
Paul Nicholls has joined Holby City and now Freema Agyeman's in The Carrie Diaries - does this mean Law & Order: UK has been cancelled?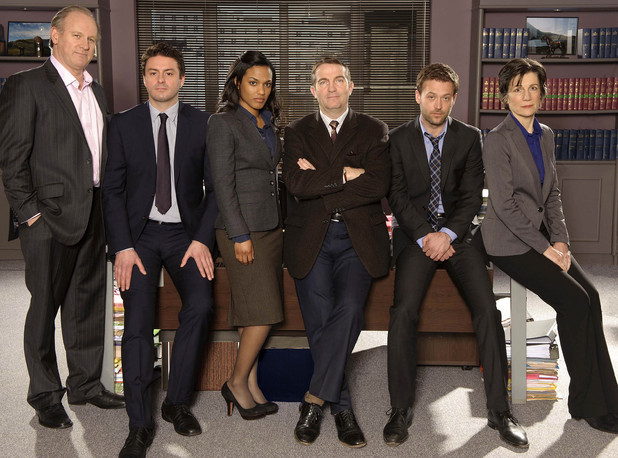 It's true, Nicholls has
swapped his detective garb for a nurse's scrubs
and Freema has
won a big role in The CW's Sex and the City prequel
, but this doesn't neccessarily spell the end for
Law & Order: UK
...
From what we hear, no decision has been taken on whether the series will be recommissioned and show bosses are still waiting to hear either way. And remember, the
Law & Order
franchise has always thrived despite cast changes, so it's possible the UK variant could continue without Nicholls and Agyeman on board...
When's the new season of The Office coming to UK TV?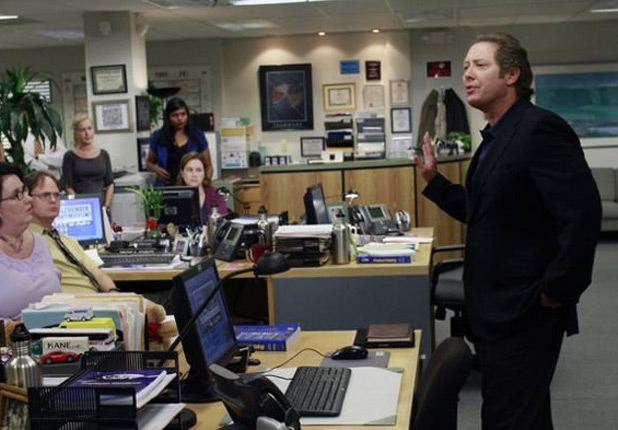 Very soon indeed! The seventh season of
The Office
will be hitting our screens on March 20 at 10pm on Comedy Central. And what's more, it's Steve Carell's final season as Scranton's finest boss Michael Scott, so make sure you make the most of it!
Do you have any questions for the Tube Talk Q&A? Post them in the box below!