You know the drill by now - another Thursday means another batch of your queries answered via the
Tube Talk Q&A
. This week's instalment features news (good and bad) on your favourite US shows and UK airdates, as well as the latest on the fate of ABC's unloved drama
Pan Am
...
Any more developments about Being Human USA?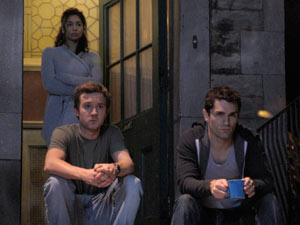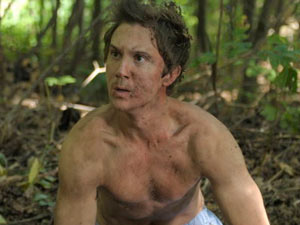 We promised in last week's Q&A we'd keep you posted about the Stateside adaptation, and since then we have been in contact with its broadcasters Syfy to ask if we'll be seeing it anytime soon.
Unfortunately, we've been told that there are "no current plans to show
Being Human
on Syfy UK", so it looks like for now we'll have to stick with our rather excellent domestic series, which thankfully
isn't going anywhere
. So every cloud...
Has Sky Atlantic picked up Weeds for seasons 7 and 8?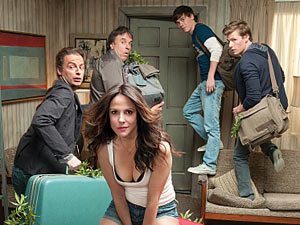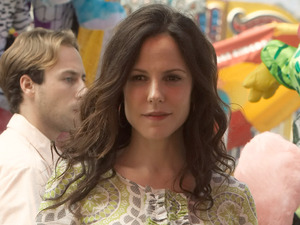 We got in touch with Sky Atlantic and they told us that "at present no decision has been made on whether further series of
Weeds
will be shown". So at least that's not a no, but we accept it's probably not the answer you were hoping for. Hang tight there,
Weeds
fans.
However, if you're lucky enough to be in the US, you can catch the
eighth season of Weeds
on your tellybox from July 1 on Showtime. You yanks get all the good stuff.
Any news on if / when Pan Am will be coming back for a second season, please?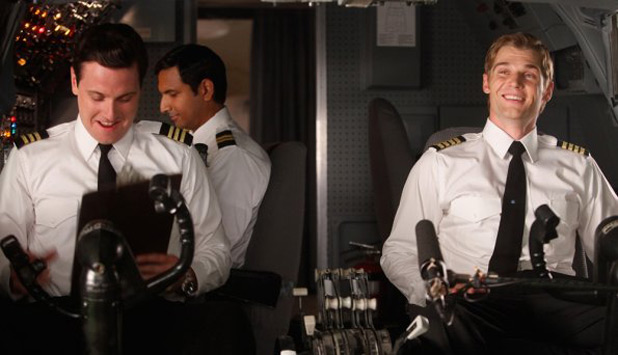 Poor
Pan Am
- it got a bit of stick from the critics and didn't exactly set the world alight ratings-wise, but we here at
Tube Talk
had a bit of a soft spot for it. If you haven't already, check out
our piece from last year
on why we think it deserves a second run. But, if we're honest, things aren't looking great for a pick-up....
Many of the show's stars have already booked new pilots - Colin Donnell will
appear in The CW's superhero drama Arrow
, while Karine Vanasse has
signed for ABC fashion drama Scruples
- and while that's not a definite sign that the show's been axed, it's not exactly good news either. We'll know for sure either way by May, when the US networks announce their renewals / cancellations at the upfronts.
Any news on a second season of Beaver Falls?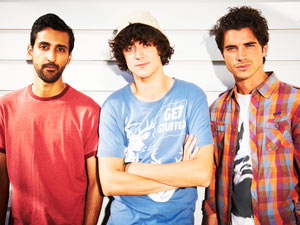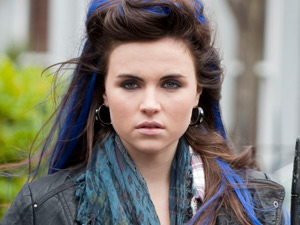 Well, for starters there
is
going to a second season (you sounded a little unsure). E4 commissioned six more episodes of the summer camp show back in October and since we know they'll be set in the summer of 2012, it's pretty likely the series will air at the same time.
The upcoming instalments will see Brit boys Barry (John Dalgleish), A-Rab (
Arsher Ali
) and Flynn (Samuel Robertson) contend with "a night in jail, a shotgun wedding and a run-in with the locals". Plus, there's some new campers coming in the shape of
EastEnders
and
Pramface
stars Scarlett Alice Johnson and Emer Kenny.
Will Melissa & Joey be coming to the UK?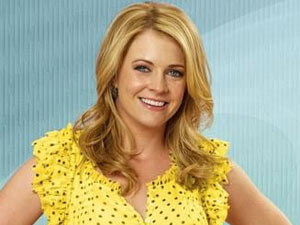 We've checked around and there don't seem to be any plans to bring Melissa Joan Hart's sitcom to the UK at the moment. But we want it here too, as we've still got a soft spot for Mely from her
Sabrina The Teenage Witch
days. And we've heard that her chemistry with co-star Joey Lawrence, who plays her character's 'manny', is pretty adorable.
A
second season
begins on ABC Family in the US on May 30, so we're counting on all our Stateside readers to let us know what we're missing. And maybe we'll get to see Melissa again in the
newly-announced Sabrina movie
. Probably not, though... it sounds awful.
When are Eureka and Warehouse 13 airing again in the UK?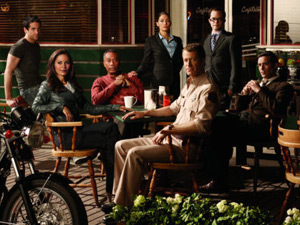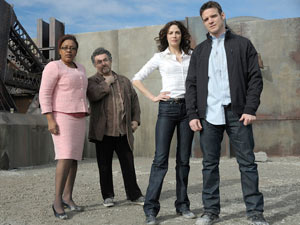 Bittersweet news regarding
Eureka
(or
A Town Called Eureka
as it's known for some reason over here) - the show's fifth season will receive its UK premiere on Syfy UK on Wednesday, May 16 at 9pm - that's one month (to the day!) after it airs in the US. The sad news? This will be
the show's final run
, so enjoy the exploits of Sheriff Jack, Fargo and co. while you can!
Slightly less solid info on the return of
Warehouse 13
- the fourth season premieres in July in the US and
usually
follows suit over here around August / September time, so we reckon you won't have too long to wait. We'll keep you posted as and when news on an official air-date emerges.
Do you have any questions for the Tube Talk Q&A? Post them in the box below!