You lot have been curious cats again this week and, as ever,
Tube Talk
has taken on the challenge of answering the TV queries keeping you up at night.
This time around we've got teasers about the new seasons of
Vampire Diaries
and
Dexter
, as well as updates on homegrown comedies
Fresh Meat
and
Chickens
(aka, that show with two of
The Inbetweeners
).
When does filming begin on Fresh Meat series two?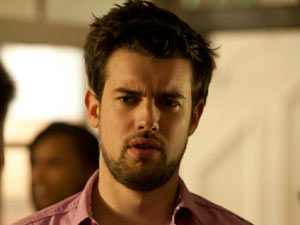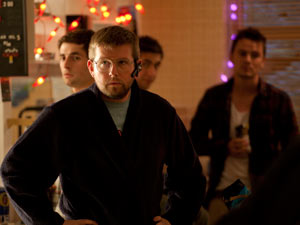 Alright, we'll be honest, we're recycling a question from last week, but that's because we've finally got some concrete news for you on this front - filming on new episodes of this hilarious E4 uni comedy has started! Shooting began on location this week, with all of your favourites back for more...
But
Fresh Meat
star Gemma Chan (Ruth) was tight-lipped on series two when we cornered her for some scoop. "I'm probably not allowed to say [if I'm coming back]," the actress teased. "I'm sworn to secrecy - they like to keep everything under wraps!"
Chan was keen however to thank the show's fans for the rapturous reception to the first series. "I don't think anyone expected it to be such a great reaction, so I think everyone's very pleased," she said.
That Vampire Diaries finale was incredible! What's going to happen next?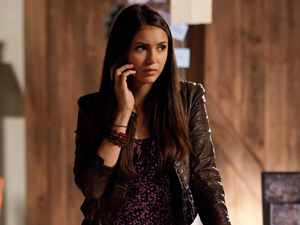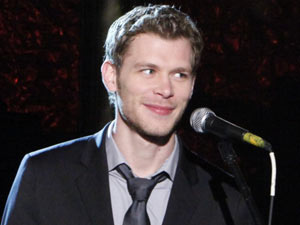 Whoa, whoa, hold your horses. We can understand your curiosity - the
Vampire Diaries
season three closer was indeed a little bit epic, but it has only just aired. We doubt even the people behind the show know all of what's going on in season four yet.
What has been promised is that Klaus, who took on Tyler's (Michael Trevino) form in the finale, will
return in body
at some point in season four, which is good news for Joseph Morgan fans. Although he may be dead, we also wouldn't rule out a return for Alaric (Matt Davis).
Diaries
exec Julie Plec has said that
she wants the character to still be part of the show
despite Davis's new project
Cult
being picked up by The CW.
We'd also suggest that viewers who are undecided about Elena's transformation into a vampire stop worrying - Nina Dobrev
seems very excited about the twist
and we predict she'll throw herself into it with the utmost enthusiasm. Speaking of predictions, here's some more of
our hopes and dreams for Vampire Diaries season four
...
I read that Falling Skies is back on in America next month - when will we get to see it?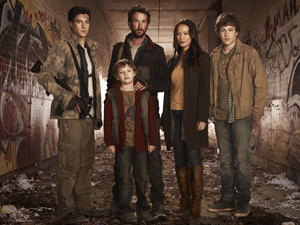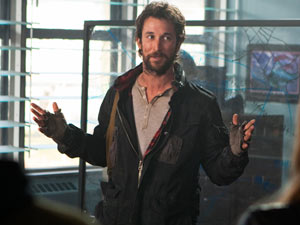 You read right, TNT viewers in the US will get to see Noah Wyle back fighting no-good alien Skitters
from June 17
. But the really good news is that us folks in the UK won't have long to wait until we're caught up with our American cousins - season two will receive its UK premiere on FX UK on Tuesday, July 3 at 9pm.
(
Warning - spoiler ahead if you haven't watched the first season!
) The new episodes will feature Terry O'Quinn as a guest star - the
Lost
actor is playing Arthur Manchester, a mentor for Tom (Wyle) - and will focus on the aftermath of Tom's abduction in the first season finale. If you're eager for more
Falling Skies
coverage, we recommend you stick with us over the coming weeks!
Whatever happened to Chickens on Channel 4 with the guys from The Inbetweeners? Will there be a series?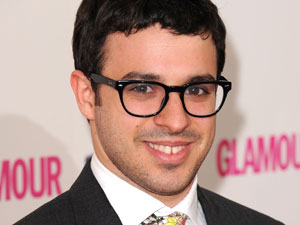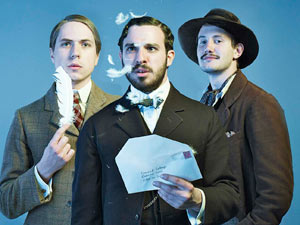 There will, in a roundabout sort of way! After producing a pilot for the World War I sitcom last year, Channel 4 eventually opted not to commission a full series of
Chickens
but Sky soon came to the rescue and ordered stars Simon Bird, Joe Thomas and Jonny Sweet to get writing on new episodes!
Bird, who plays army reject Cecil, recently told us that he is "very excited" by the move. "We're in the middle of writing that at the moment, and then it'll be out on Sky as soon as possible," said the funnyman. "Fingers crossed it's good!"
Just seen the new Dexter trailer... doesn't give much away, does it? Do you lot know what's going on?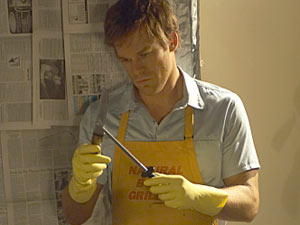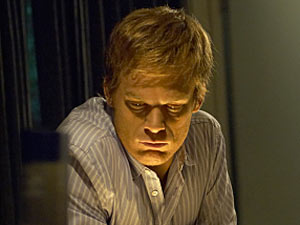 We're a little bit in the know, yes. That 15-second, bloodtastic trailer by the way was for
Dexter
's seventh season, which premieres in the US on September 30. Since the sixth run is still airing in the UK we don't want to ruin it too much, but we feel comfortable saying that the twist in the finale will have huge consequences in the upcoming episodes.
Dexter
exec Manny Coto teased that the shocking development will "change the dynamic, and change the show" and force one character to make "a big decision". Michael C Hall, who of course plays the beloved serial killer, similarly teased that "all bets are off" in season seven as Dexter tries "to take control" after being left vulnerable by the twist.
There'll also be guest appearances from Jason Gedrick (
Luck
), who plays a gentlemen's club owner linked to a murder, and
Rome
star Ray Stevenson, who has landed a "major recurring role" as an Eastern European crime lord. Sounds
bloody
good...
Any news on when the second season of Fairly Legal will air in the UK?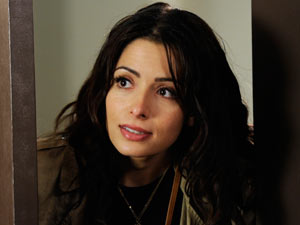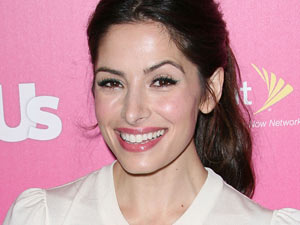 Yes! Sarah Shahi will return to the Universal channel as spunky lawyer-turned-mediator Kate Reed in July.
Digital Spy
recently obtained her number through perfectly legitimate means and had a chat about all things
Fairly Legal
, so keep an eye out for our Q&A.
We can tell you that among the topics covered were whether Kate will return to the firm after being fired by Lauren (Virginia Williams), what it was like working with guest star Meat Loaf and whether she stands by her declaration that men
only watch the show because of her "boobs and butt"
.
Do you have any questions for the Tube Talk Q&A? Post them in the box below!