It's all killer, no filler (although it's never filler) in this week's
Tube Talk
Q&A. Probably our shiniest nuggets of TV gold this time around are scoop on
Doctor Who
's 50th anniversary and an actual, factual, concrete date for the return of Zooey Deschanel's
New Girl
.
We'll also be letting you know when stateside favourites
CSI: Miami
,
Raising Hope
and
Parenthood
will be back on our screens, plus there's info on the likes of
Person of Interest
and
Touch
. Read on for more, you lucky devils...
Do you have any teasers or scoop for Doctor Who's 50th anniversary in November 2013?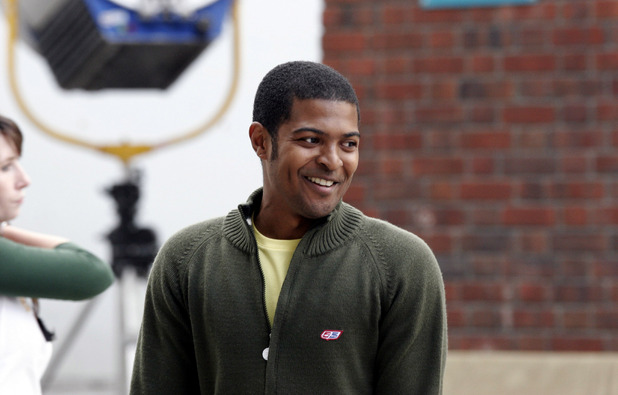 The anniversary is still a little while away - 17 months, to be precise - and while Steven Moffat has confirmed to us that he's
already had meetings
about the big 5-0, it's a little early for specifics to be leaking out of the
Who
camp...
However, we can tell you that one former star of the BBC sci-fi drama unlikely to return is Noel Clarke, who played Mickey Smith between 2005 and 2010. Noel popped into the
DS
office recently to promote his new film and told us he's heard nothing about a possible Mickey comeback.
"If they called me, I'm sure there'd be a conversation," said the 36-year-old. "But I'm sure if I was gonna be there, I'd know about it already," - that's one potential returnee we can probably rule out then!
Is there any news on when Parenthood will be back on here?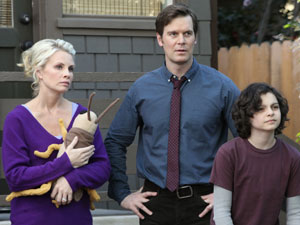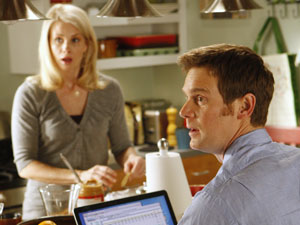 Erm... good news, sort of - the Braverman clan have already returned to UK television! Season two of this cosy US drama was airing on Thursday nights at 10pm on 5*, but promptly vanished after just five episodes in March.
Parenthood
returned to the channel on Monday (June 25) and new episodes are now airing every day at 2pm. To be honest, with
that
timeslot and the rapid airing of episodes, it feels a little like Channel 5 is trying to burn off the show as quickly as they can. We'd be very surprised if they picked up season three, which aired from September 2011 to February 2012 in the US.
Sky are still going to be showing season two of Raising Hope, right?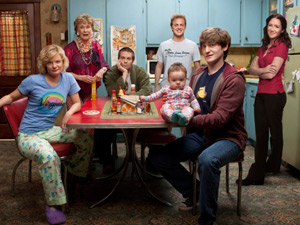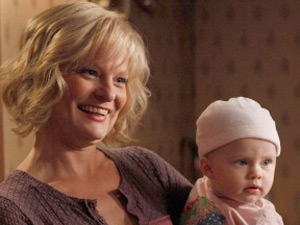 Indeed they are... and they've now fixed a return date - Jimmy Chance (Lucas Neff) and baby Hope will be back on Sky 1 Sunday, July 15 at 6.30pm.
In the premiere, Jimmy learns that he used to be a talented musician in his youth and sets out to relearn the skills that were cruelly ripped away from him after a golf putter accident. Later on in the season, we'll be treated to an episode themed around
It's A Wonderful Life
, a road trip to Las Vegas and guest appearances from Ashley Tisdale, Vivica Fox, Katy Perry and
My Name Is Earl
trio Jason Lee, Jaime Pressly and Ethan Suplee.
I can't believe CSI: Miami is going to end! When are the last episodes coming to the UK?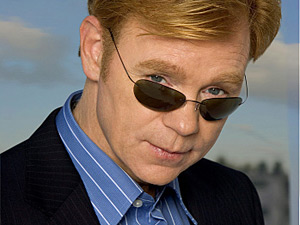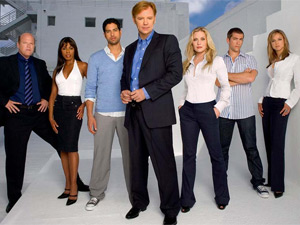 It still hasn't quite sunk in yet that we're only going to experience a David Caruso one-liner followed by the "yeeeeeeaaahhh" of 'Won't Get Fooled Again' 19 more times. We've stuck on some sunglasses, Horatio-style, to mask our tears.
Anyway, we can confirm that the tenth and final season of
CSI: Miami
will debut July 21 on Channel 5, when Horatio and and Natalia's (Eva LaRue) fates (after being shot and drowned respectively in the season nine finale) will be revealed and the team set out to capture escaped killer Jack Toller before he strikes again. Yeeeeaaaahhhh!
I'm getting really impatient for New Girl now. Please tell me there's some news about when its coming back?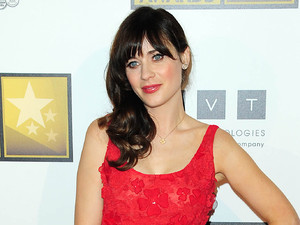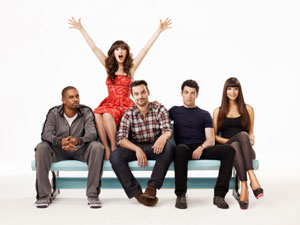 Rejoice Zooey Deschanel lovers... a date for
New Girl
's return has been confirmed.
Finally
! E4 have announced via their
jolly fun Facebook page
that season one will recommence on Tuesday, July 10 at 9pm.
The first episode back is crammed full of the zany shenanigans that made us fall in love with
New Girl
in the first place, as Jess tries to reach out to the gang's grumpy landlord and unwittingly ends up agreeing to a threesome with him and
one of her roommates
. We're counting the days!
When is Channel 5 going to air Person of Interest?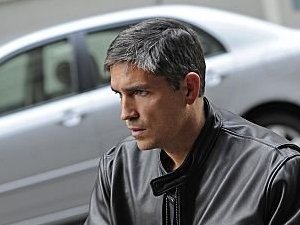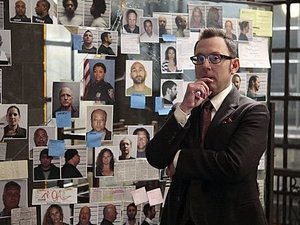 When it was first announced that this Jim Caviezel / Michael Emerson action drama had
secured a UK broadcaster
, a transmission date of July was mooted.
We're now hearing that the show's debut has been pushed back a little - "mid-August" is the current line. We'll keep you updated, but make sure you tune in when
Person of Interest
eventually airs - a second season has
already been confirmed
and if we're very lucky, maybe Channel 5 will follow
Channel 4's Homeland example
and air season two closer to UK transmission!
I am loving the trailer for the new series of Strike Back - when is it going to air?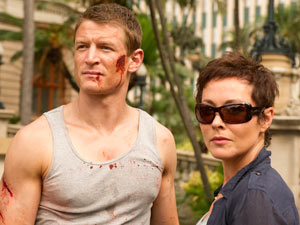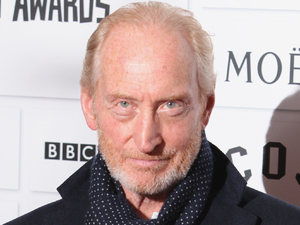 We're pretty excited about the new episodes too -
Strike Back
is amazing guilty pleasure telly and we can't wait to see Scott (Sullivan Stapleton) and Stonebridge (Philip Winchester) back on our screens, kicking ass!
Series three - which introduces Scott and Stoney's new boss Rachel Dalton (Rhona Mitra) and a twisted new nemesis for our heroes (Charles Dance) - is currently slated to transmit in September on Sky1. Stay tuned for a more specific air-date closer to the time!
I got really into Touch and am missing it now. When is season two on?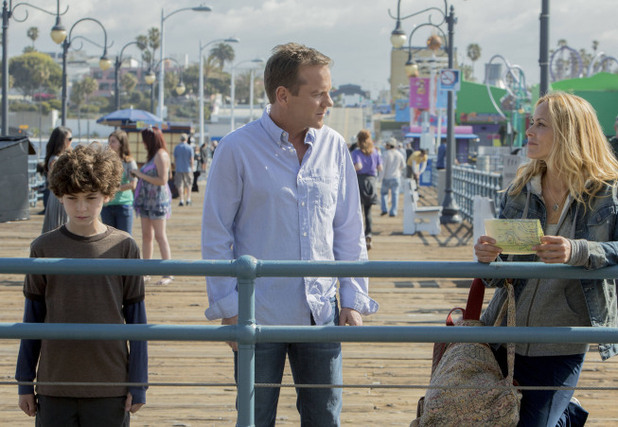 Guess what? There's not long to wait until you can once again hear Kiefer Sutherland cry "JAKE!" in those gravelled tones of his! Over in the US, Fox
ordered a second season
of
Touch
back in May and that'll air Stateside from Friday, October 26.
Thankfully, as with season one, Sky1 is staying close to US transmission and the series is also expected to return to the UK at some point in October. Great news, huh?
Any news on when The Lying Game will be back on?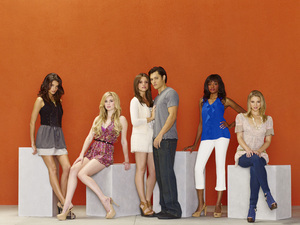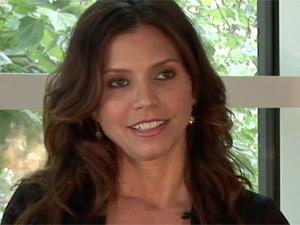 Yes! The second half of the teen drama-mystery-thriller-thing's first season will begin on 5* on July 16 with the episode 'O Twin, Where Art Thou?'. And because it would be cruel to give you a tantalising title like that without any teasers, we've done a little digging and found out what's in store for the tweens of Scottsdale.
The episode will see Emma (Alexandra Chando) and Ethan (Blair Redford) go on the hunt for Sutton after the almighty row at the twins' 17th birthday party - but will they be able to save her from a watery grave? Also, if you're a fan of
Buffy the Vampire Slayer
as well as
The Lying Game
you're in for treat, because Charisma Carpenter will be making her debut as Char's (Kirsten Prout) aunt Rebecca, a character that practically nobody is happy to see. We are though - very happy!
Do you have any questions for the Tube Talk Q&A? Post them in the box below!