Got a question about your favourite TV show? Never fear,
Tube Talk
's Q&A is here. Again. We've made it our mission to find answers to more of your queries about the best things on the box right now, and this week we have some absolute golden info for you.
Read on to find out more about the new seasons of
Doctor Who
,
Glee
and
Shameless
, discover where you need to go to watch
Breaking Bad
, and get some juicy teasers of Ryan Lochte's ab-tastic cameo on
90210
...
Any idea when Sky1 will be showing Glee series 4?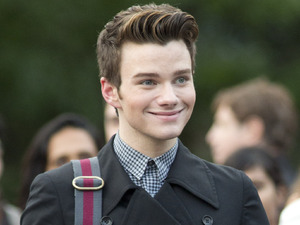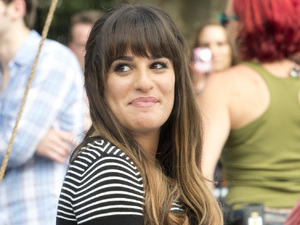 We have an idea, yes. It's only a vague idea, but Sky aren't going to be throwing out the coveted air date for one of their biggest shows without a bit of fanfare. So far all we can tell you is that
Glee
's fourth season - which as you probably already know will split its time between Rachel and Kurt in New York and McKinley High - will air in the UK this autumn.
Fox have confirmed that
Glee
will premiere in the US on September 13 and remember that last year new episodes initially aired on Sky1 just two days after the States... so maybe we should cancel all plans for the evening of September 15?
A few details of
Glee
's fourth season have already trickled in, some of which we're now going to spell out for you in one go like that super chatty guy at the start of each episode. We know that the premiere is called 'The New Rachel', at some point
Kate Hudson, Sarah Jessica Parker
and
Whoopi Goldberg
will make appearances, there's
a ton of newcomers
including the
Glee Project winner
, there's going to be
a big break-up episode
and Finn starts the season MIA though he's
probably in the army
. That last teaser is probably the most exciting. We can't wait to see buff Cory Monteith!
There's been so much Doctor Who news recently that I'm completely lost! What's going on?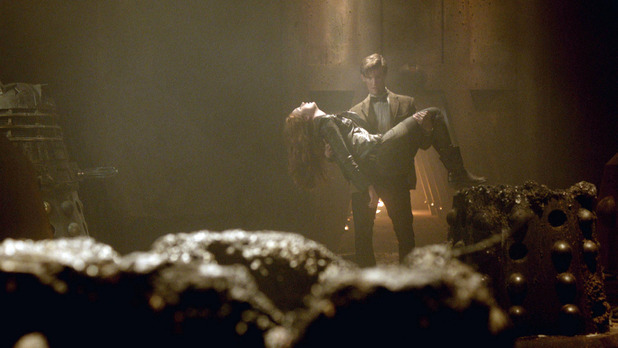 You may have missed the announcement yesterday (August 22) (though any self-respecting
Doctor Who
fan would have been trawling the web for info for a good few months now), but we've finally got
a premiere date
for 'The Asylum of the Daleks' - Saturday, September 1 at 7.20pm on BBC One.
Unfortunately we at
Digital Spy
have been sworn to secrecy about what happens in the episode. However, we will be bringing you any little nuggets that Moffat lets slip during Saturday's (August 25)
Doctor Who
panel at the Edinburgh TV Festival live and as they happen in our dedicated blog. Remember to join us from 10am for all the info!
It was also revealed that before departing in 'The Angels Take Manhattan' (
which you can see being filmed here
), the lovely Karen Gillan (Amy Pond) and Arthur Darvill (Rory Williams) will be starring in their own online mini-series, the cheesily-but-acceptably-named
Pond Life
. There's five episodes of that, which will air daily from August 27.
And there's more good news for US
Doctor Who
fans. Turns out that BBC America has ditched the planned August 8 TX date and series seven will
now begin on the same day
as over here. But don't worry Brit
Who
geeks, er, fans, the time difference means we'll still get to see it first!
Are we ever going to see Breaking Bad on UK TV?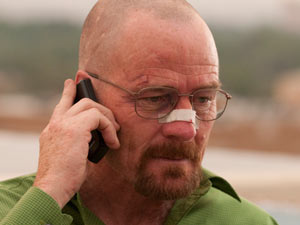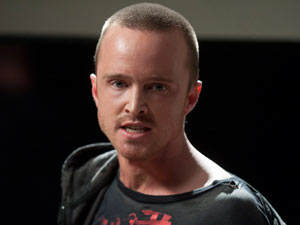 Probably not, but forget about those pesky TV channels and their repeated snubbing of one of the best shows around - Netflix is the future! After bringing season three of
Breaking Bad
to the UK earlier this year, the on-demand service is answering the prayers of Bryan Cranston's many, many fans again by making season four available from September 1.
If you've been paying attention to this Q&A, you'll recognise that as the same day
Doctor Who
premieres - epic TV marathon, anyone?
Oh, and if you want to keep up with
Breaking Bad
's fifth season but are just too darn moral to watch the thing online, may we suggest
Digital Spy
's
in-depth recaps
. They're addictive!
When will we see Shameless on Channel 4?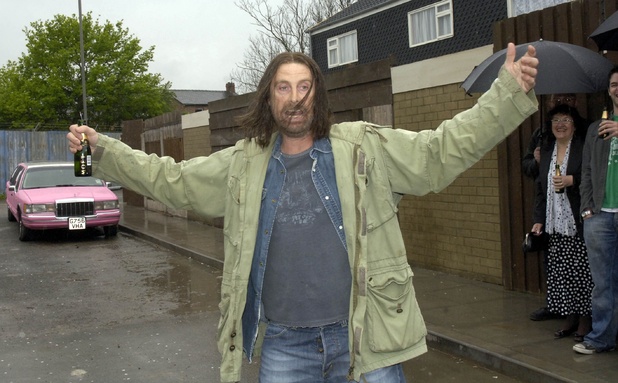 It's not too long now until we're reunited with the Gallaghers! Channel 4 has told us that
Shameless
will be back with a double-bill over two nights in the week commencing September 10, with the official dates due to be announced next week.
They've also revealed that the first episode will see Frank (David Threlfall) do the unthinkable and actually get a job! Unfortunately we don't know who's employed him, but judging by the copy of his 'CV' Channel 4 sent where he lists his age as "young enough to f**k your missus" and claims he was "unable to work due to conspiracy of US Government and Saudis; and the Bush family; and Ricky Gervais", it can't be anywhere good.
When is Awkward coming back?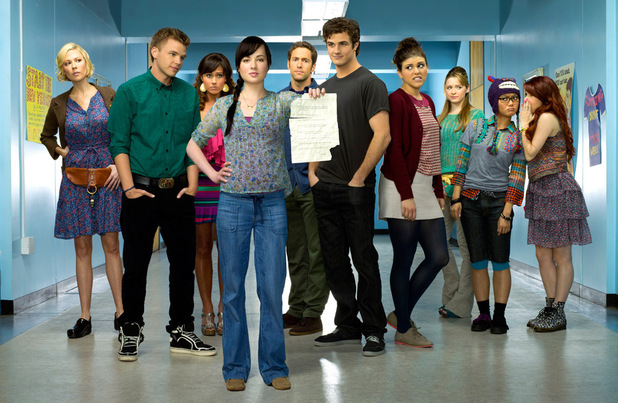 Soon! The super-cringe teen comedy will return for its second season Wednesday, September 5 at 9pm on MTV. The premiere sees gawky Jenna Hamilton facing major boy problems as she has to choose between rekindling things with Matty (Beau Mirchoff) or pushing her unofficial relationship with Jake (Brett Davern) forward. God, we are so glad we're no longer in high school.
Awkward
isn't the only MTV show premiering in the UK that night, oh no. Stick around afterwards because
Jersey Shore
duo Snooki and JWoww are back and attempting to tackle adult life in Jersey City for their own TV project. We predict they'll be stumbling home from Karma before the first ad break, but there's only one way to find out if we're right!
Have you any info about Ryan Lochte's appearance in 90210?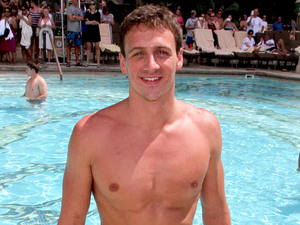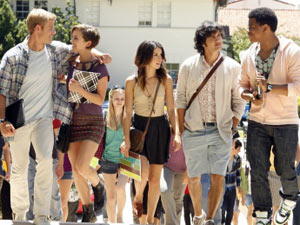 The
Digital Spy
office has been pretty much stalking US Olympic star Ryan Lochte since we found out he was a thing (a beautiful, beautiful thing) at London 2012, and part of the information we collated does involve
his guest slot on 90210's fifth season
.
The gold medal-winning swimmer has already filmed his segment, in which he and a lovely lady friend bump into Naomi (AnnaLynne McCord) while apparently hiking at a luxury resort. We've seen his little cameo and do you know what, we're torn. While he may be at home in the water, Lochte can't deliver a line to save his life and he's lumbered with some awful dialogue.
Pointing at a "scary" rope obstacle course, he grunts: "I would love to race Phelps on that thing," and when Naomi asks about his mum's claim that
he doesn't have time for a girlfriend
, Lochte nods at his companion and says: "I don't, but does she look unhappy?" It's basically awful. But on the plus side, he is shirtless the entire time. So swings and roundabouts.
Lochte's
90210
episode airs on The CW in the US October 29, and E4 still holds the UK rights to the series, so we'll probably see it sometime in early 2013.
Do you have any questions for the Tube Talk Q&A? Post them in the box below!