6
TV Blog
'Being Human', 'Justified', 'The Simpsons': Tube Talk Q&A
Info and airdates on your favourite TV shows. You want 'em. We got 'em. And we're a damn sight more reliable than that geezer down the pub who claims to be a friend of a friend of a friend whose brother is head of 'telly and that' at Channel 4, or whatever.
Feast your eyes on these gawjus bits of telly gossip covering
Utopia
,
The Simpsons
, the last ever episode of
Being Human
and more...
Any news on Series 2 of Utopia?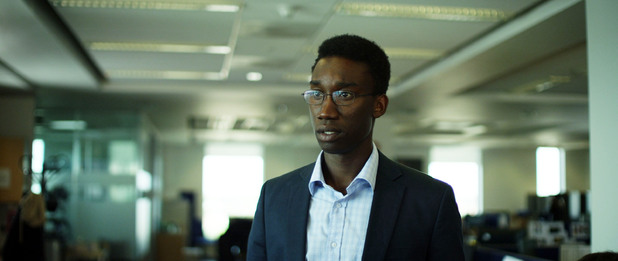 Well, the *big* news is that, while a second series is yet to be confirmed, it's very much on the cards - we spoke to
Utopia
star Nathan Stewart-Jarrett, who played Ian in Dennis Kelly's vivid and violent drama, and he had this to say about the chances of more episodes...
"I think there is scope for a second series, but I also think that it is self-contained. It really does depend. Sometimes you think things could have carried on or things aren't resolved, and people can get annoyed by that. But some pieces of work don't have a resolution and they leave you to figure it out, and that's great.
Utopia
could carry on, but resolution isn't always good."
Clear as mud? Good. But given the impact that the first series had, surely Channel 4 won't let
Utopia
slip away without a second outing?
Any scoop on the Being Human finale? I don't want it to end!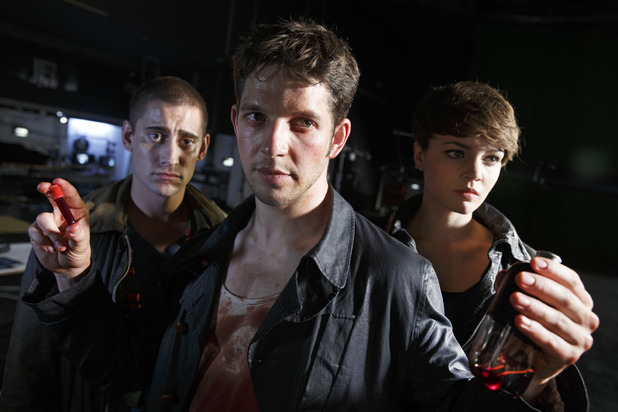 We were planning on telling you how Toby Whithouse's superb final episode '
The Last Broadcast
' unfolds, blow for blow, but then we remembered that stark warning on the BBC's preview site -
DO NOT REVEAL THE ENDING OF EPISODE 6
- and thought better of it.
So, we'll say only this -
Being Human
isn't just the name of the game, it's also the show's central theme and it's very much the focus of the finale. There's a beautiful speech delivered towards the episode's end - we're not saying who delivers it or what exactly they say, but it's as perfect an epitaph for the series as a whole as could possibly be conceived.
And while 'The Last Broadcast' is chiefly concerned with wrapping up the tale of Tom (Michael Socha), Alex (Kate Bracken) and Hal (Damien Molony), there are nods to the past for long-term viewers - including cameo appearances from a few old favourites and passing mentions of a few more!
Is there any news on when the new series of Justified will hit our shores?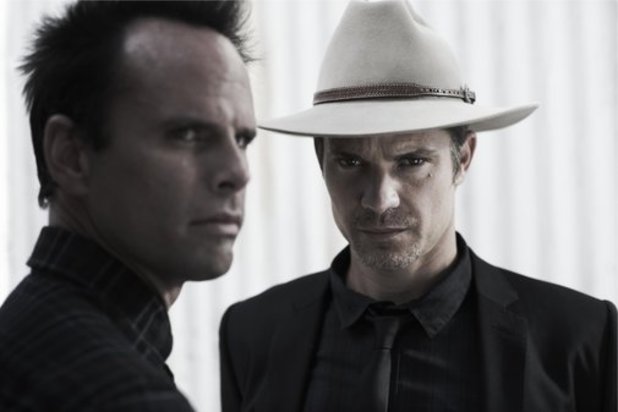 Dust off that gorgeous white stetson,
Justified
is blasting its way back onto screens
very soon
. We're not yet able to confirm exactly when Timothy Olyphant's renegade lawman Raylan Givens will be returning to sort out the scum of Harlan County, but we can say that you shouldn't be waiting for little more than a month.
Justified
's fourth season, by the way, focuses on a 30-year-old mystery involving a dead parachutist and a whole load of cocaine, which Raylan of course makes it his mission to solve. Expect gunshots and big shocks as the whole thing unravels...
Any news on the return of new Futurama to Sky 1?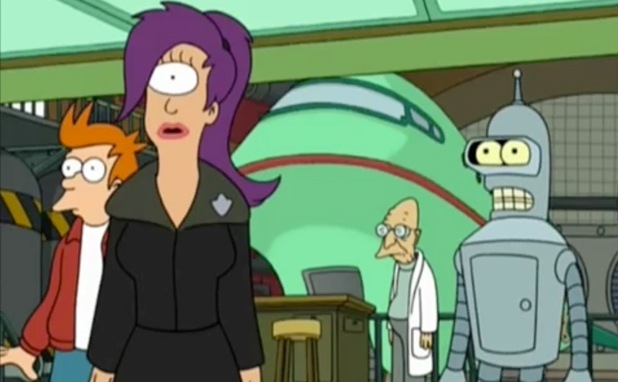 We're bringing back this
Futurama
query from eons ago because we finally have some - and apologies for using this obvious reference - "good news, everyone". Fry, Bender, Leela et al have been kind of lost in space for a while now, initially scheduled to return late in 2012, before suddenly disappearing like a pizza boy in a cryogenic freezer.
But at last, Sky has confirmed that
Futurama
will return on Friday, March 29 at 7.30pm on Sky1. The new episodes - which feature the Planet Express crew swapping genders and New New York being brought to its knees by the long-extinct common cold - will form a nice Friday night comedy stack also consisting of
The Middle
,
Modern Family
and... er...
Revolution
, which we guess qualifies
because of its laughable premise
. Oh, and sticking with Matt Groening...
Any news on The Simpsons?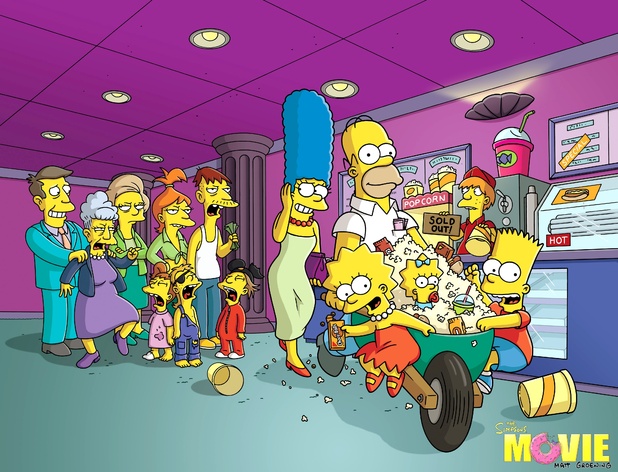 We have an airdate, folks! Homer, Bart, Marge, Lisa, Maggie and the good people of Springfield will kick off an incredible 24th season of
The Simpsons
on Sunday, March 24, a very appropriate bit of scheduling.
And for those of you grumps out there going, 'Why is this show still on? It's not as funny anymore', well, you're right, but the season premiere is definitely worth your attention. Featuring guest appearances from a wealth of stars including Anne Hathaway, Natalie Portman, Zooey Deschanel, Sarah Silverman and Sarah Michelle Gellar, 'Moonshine River' sees Bart head to New York on a quest to win back his one true love Mary Spuckler (Deschanel), daughter of Cletus the Slack-Jawed Yokel.
Any news on an airdate for Cult?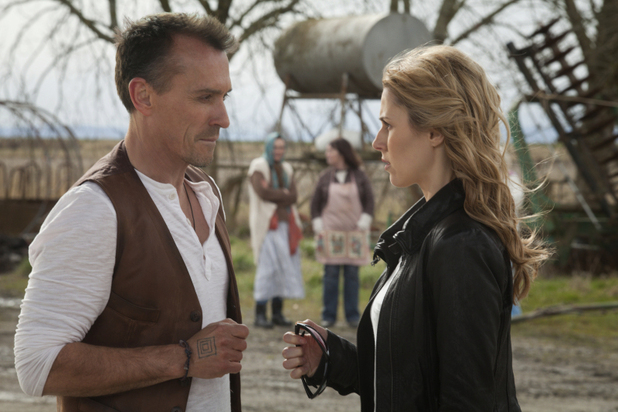 No UK broadcasters have yet committed to
Cult
- the twisty-turny mystery thriller starring
Vampire Diaries
veteran Matt Davis and
Prison Break
's Robert Knepper - and if you look at how the show's been faring Stateside, it's pretty clear to see why.
Cult
hasn't exactly scored record audiences for US broadcaster The CW - the two episodes to air thus far have pulled in just over 80,000 viewers. Compare that to the 3 million average that the network's latest big hitter
Arrow
is attracting and things don't look too good.
The show's been shifted to a Friday night slot from ep three onwards - normally a bad sign, but The CW is hoping that a new slot could give
Cult
a second wind. Chances are that UK channels are waiting to see if they're right before purchasing the broadcast rights.
Do you have any questions for the Tube Talk Q&A? Post them in the box below!