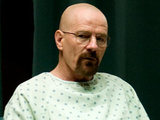 We're all aware of the crop of US shows that have achieved mainstream success over here in the UK - the likes of
Friends
,
Glee
and
The Simpsons
all have big followings on both sides of the pond - but are there any American series that have been neglected by UK schedulers?
This week's
Friday Fiver
takes a look at the best shows that UK viewers have rarely or never had the chance to catch up on. Whether you're a comedy fanatic or a connoisseur of quality drama, we can guarantee that the best show you've never watched is lurking in our list below!
Breaking Bad
One of the most critically-acclaimed US dramas currently on-air,
Breaking Bad
comes from AMC - the cable network that brought us the likes of
Mad Men
and
The Walking Dead
. Bryan Cranston - best known to UK viewers as the cuddly dad on
Malcolm in the Middle
- is unrecognisable as chemistry teacher turned meth cook Walter White, and Aaron Paul is also superb as his cohort Jesse. Darkly comic and often unbearably tense, this show is a real gem, but the third and fourth seasons have yet to air in this country. For shame!
Community
Warm, witty, wacky and just plain old fun,
Community
is the best comedy that most of the UK has never heard of. The show revolves around a band of misfits who form a study group at their local community college and features top-notch performances all round, but special mention must go to Joel McHale as the smooth-talking Jeff Winger and to Donald Glover for taking what could be a stereotypical role of a high-school jock and making his character Troy one of the best comic creations seen on TV in a long while. Someone pick this show up now!
Damages
Coming off a superb run in the fourth season of FX drama
The Shield
, Glenn Close signed up for this labyrinthine legal drama. Close plays Patty Hewes, a brilliant but ruthless lawyer who will stop at literally nothing to win a case. Rose Byrne also stars as Patty's protégé / nemesis Ellen Parsons, and both actresses are utterly brilliant in their roles. The first few seasons of
Damages
aired on BBC One a few years back, but the show's since dropped off the corporation's schedule. Bring
Damages
back to the UK!
Friday Night Lights
It's probably understandable that
Friday Night Lights
hasn't really taken off in the UK since it follows the trials and tribulations of a high school American football team, which might not mean an awful lot to Brits. But do not write off this show before you've given it a chance. After one episode you'll be rooting for the Dillon Panthers, but it's not just about sport - there are fully recognised characters you'll fall in love with, it's touching, there's a real atmosphere to the show, you'll cry and everything about it is just beautiful. It can't be overestimated how worth your time it is - the first season was tucked away somewhere on ITV4, so you can get the box set to see if it's a good investment. Trust us, it is. Clear eyes, full hearts, can't lose!
Parks and Recreation
Okay, so
Parks and Recreation
didn't start off that brightly. Its first season is fine, but after that it really gets going and turns into one of the best comedies on US television, hands down. The show focuses on the employees of the parks and recreation department for a little town called Pawnee - in other words, this ain't
The West Wing
. But whether you're watching Amy Poehler's overly earnest Leslie Knope or Nick Offerman's... interesting Ron Swanson, you're bound to be amused. It's a travesty that this hasn't been picked up by a UK broadcaster yet - let's start the campaign now!
Are there any other US shows that deserved a prime UK slot? Share your choices below!