Once again, we've been out having very important meetings with very important people in TV land, our mission being to lure valuable info on top shows out of them, just for you, and then send them on their way with a handshake.
Read on for more details of
Revenge
,
Bones
and more...
Just seen an ad for new Revenge - when is it back on?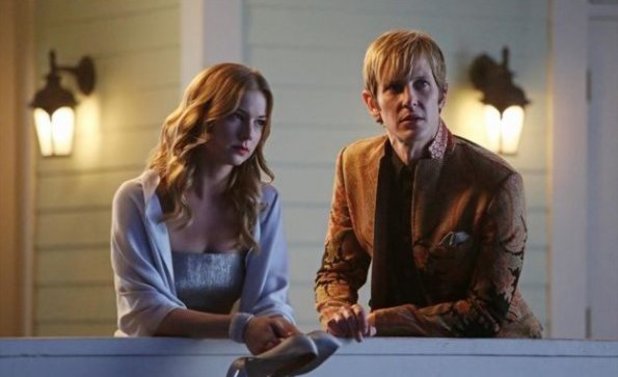 Good news - you'll barely have had time to recover from your New Year hangover by the time
Revenge
is back on the box. Yes, Emily Van Camp will be vamping on E4 once more from - make a note -
Monday, January 6
.
The new episodes -
which see Smallville veteran Justin Hartley join the cast
- are a bit of a form to return after a muddled second season too, with the Initiative consigned to the garbage and plenty of exciting plot twists in the premiere alone...
Gogglebox is by far the best thing on British TV at the moment - so I was disappointed when it wasn't included in the Channel 4 Christmas lineup. Will it still be on at Christmas?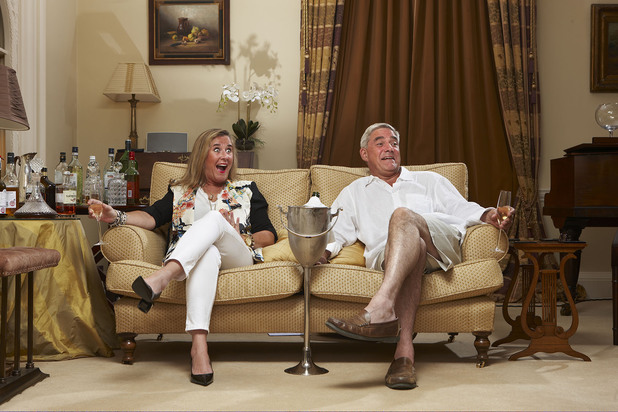 Sorry,
Tony Barret
- we hate to disappoint our
Tube Talk Q&A
regulars, but we're afraid to say that the second series of
Gogglebox
spans just 13 weeks, with the final episode airing on
Wednesday, December 18 at 10pm
.
That means, barring repeats, there'll be no
Gogglebox
on Channel 4 over the festive period, though we'll bet our chocolate coin collection that a third series is in the planning stages...
Any word on the new series of Bones in the UK?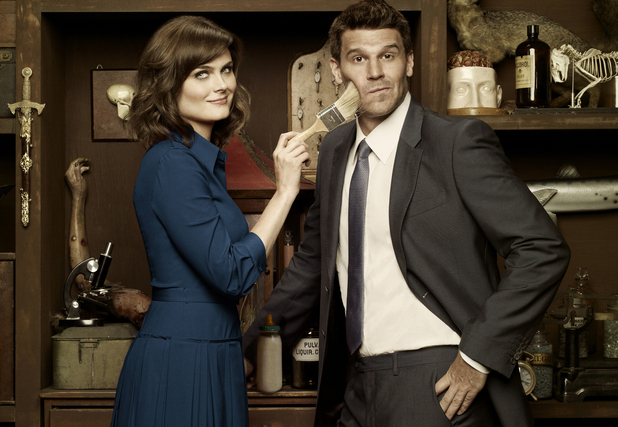 We have two words, in fact, and they are "next year" - that's what Sky Living have told us about the return of Brennan and Booth, aka Emily Deschanel and David Boreanaz, for season nine of
Bones
.
And yes, we know that only being able to confirm that
Bones
won't return in the next 19 days isn't great. However, we can say pretty confidently that it won't be back until
at least February
, as the show doesn't feature in Sky's January highlights package recently shopped around to media types like us. Sorry we couldn't be more concrete - please accept
this montage of people screaming at corpses
from the upcoming season as consolation.
Any news on the new series of Mr Selfridge?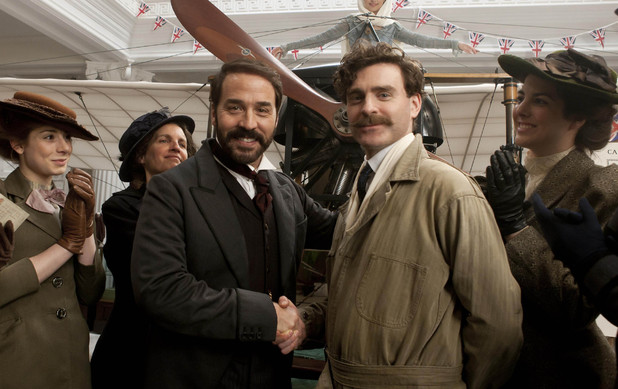 Yes, some! First and foremost what everyone wants to know about
Mr Selfridge
is when it's bloody going to be on TV. Well, ITV have told us a likely airdate, but because nothing's been confirmed yet we don't want to pass on wrong info, so let's just say it's looking like series two will kick off in late January.
But wait - there's more! Last night we grabbed a quick chat with Alfie Boe at The Sun Military Awards about
his guest role on Mr Selfridge
, and learnt that the tenor will play "an opera singer who fell on hard times and resorted to playing cabaret". He also assured us that the character is "a very good guy", so don't be expecting him to scheme against Jeremy Piven or anything like that, and said that "the door is open" for him to return. He also assured us that he "obviously looks really sexy in the role". Get your remotes at the ready, ladies.
Is The Tomorrow People going to air in the UK any time soon?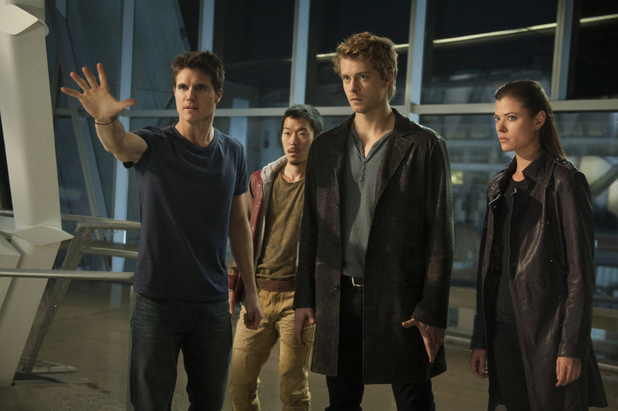 A time very soon! Yup - the slick new US remake of ITV's sci-fi classic is making its way to E4 on
Wednesday, January 8
and while it takes a little while to find its feet, we'd recommend sticking with
The Tomorrow People
because the show eventually becomes something really quite compelling.
Plus, when we asked actor Mark Pellegrino - a.k.a.
Lost
's Jacob, a.k.a.
Supernatural
's Lucifer, a.k.a.
The Tomorrow People
's chief villain Jedikiah - why we should watch the show, he told us, "Because it's amazing! Is that good enough?" - and you don't argue with a cult legend.
Do you have any questions for the Tube Talk Q&A? Post them in the box below!
Click to see and add comments

0