Surreal does not quite cover
Wilfred
, the Australian/American comedy co-created by
Jason Gann
in which only Elijah Wood can see the eponymous dog for what he really is - a man in a costume.
To celebrate the release of
Wilfred
's first season on DVD and the arrival of season two on BBC Three tonight (August 16), Gann unzipped himself from the famous suit and talked about his desire to get Jack Nicholson on all fours, discovering he was funny while dressed as a stripper and the belief that all dogs have Aussie accents...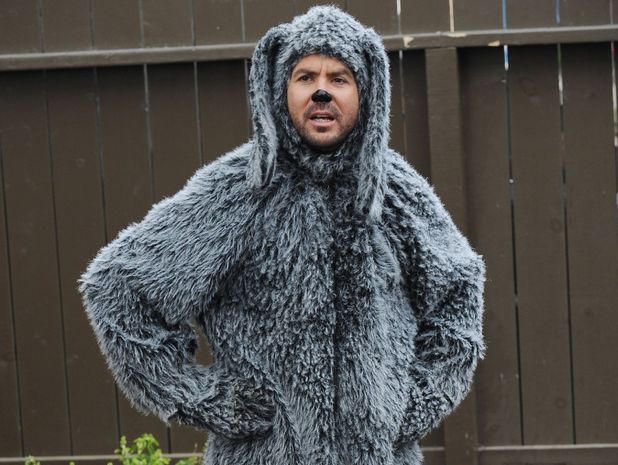 What was the original inspiration for Wilfred?
"I was at [co-creator] Adam Zwar's place and he told me about going on a date with this girl where he went back to her place and there was a dog sitting on the couch. The dog was looking at him as if to say 'what are you planning on doing with my missus?'
"I just started acting as this dog. We didn't even realise we were improvising anything, but then we went 'that's hilarious'. So we wrote it all down and a week later we shot it."
Is there much difference making a show in America to making one in Australia?
"The real difference is in the development process. There are no real guidelines or maps in Australia as to how to write a show, whereas in Hollywood it's where the TV industry is created and there's a lot of work that goes into development.
"Also in LA there's such a respect for this industry. Hollywood is a pillar of Western culture and so it's respected. In Australia, although we have an industry, it's not respected as much - not unless you've made it overseas. Of course in Hollywood it's more competitive but that's where I want to be - I want to be competitive and make the best TV in the world."
Tell us about your Australian accent in the US version of Wilfred.
"The story goes that when they asked about the dog's accent someone said 'didn't you know all dogs have an Australian accent?' They laughed and that was the last time it was brought up.
"It was crazy and I was surprised they'd want to go with that, but I'm pleased to see how people have responded and how they feel the Australian accent on
Wilfred
strengthens the comedy. That's a great relief for me."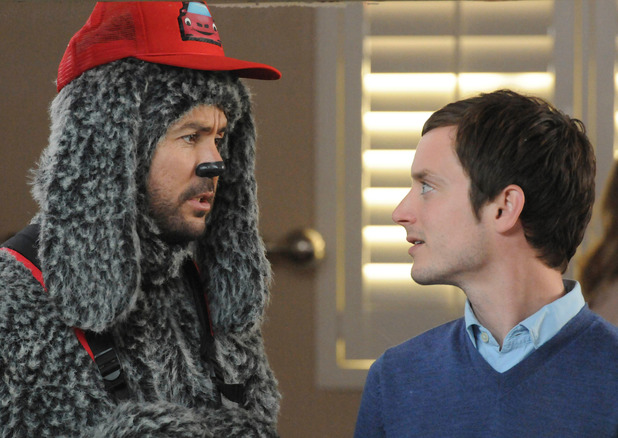 Would you have changed the accent if they'd asked you to?
"I wouldn't have played an American Wilfred, no. I can't imagine me doing that. With the gift of hindsight, though, maybe it would have been a good idea to do that because
Wilfred
has had a good response in the States and it's opened a lot of doors for me - and maybe more would be open to me as an American-sounding person.
"But the thing is that with accents and comedy it's different to drama. British comedy - which has been a big inspiration to me for many years - is very different to Australian comedy and different again to American comedy. So it's not just a matter of putting on an accent and being able to carry a comedy TV show or film."
There have been some great guest stars in Wilfred like Robin Williams and Mary Steenburgen. What other big name stars would you like on the show?
"I'd love to get Jack Nicholson, if we're going to be aiming high. I think he's the greatest actor on the planet. My favourite actors aren't the ones who can put on an accent and a beard and swashbuckle a sword around - not mentioning any names, of course.
"When the stakes are high I'm never in the cinema thinking 'that's me up there, this represents me'. I gravitate more towards actors like Nicholson than the clever ones, you know? Also I've got very similar eyebrows to him and I'd love to get him in a dog suit."
When did you first discover that you could make people laugh?
"My dad was in the army so we moved around a lot and I changed schools every year and had to make new friends, and I found that if I was the funny guy I could do that easier. Then when I was 14 I was at an all-boys school performing in the musical
Paint Your Wagon
. Looking back, I was basically playing a stripper, with fishnet stockings on. I came out and did this lapdance - so it's no wonder I'm so screwed up now.
"I only had four lines and after every one of those lines the audience would just break down in laughter. I came off-stage mortified going 'this was such a mistake, they're laughing at me' and the others were saying 'that's a good thing'. The next year I was in a different show and the same thing happened, and then it happened for every show I was in. I wasn't trying to be funny, I was just saying the lines. Anyway, that's when I realised I actually had a skill."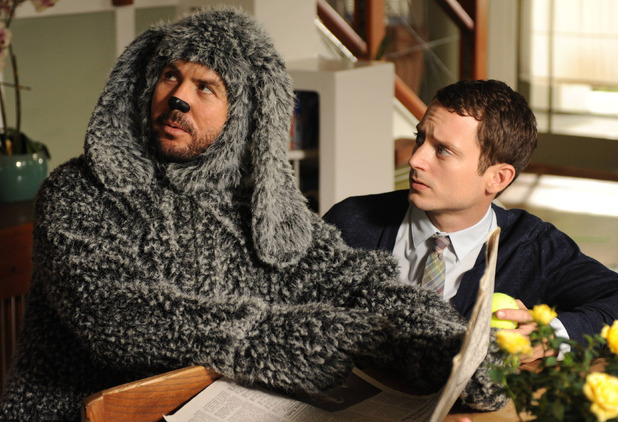 Now that you're based in the States for Wilfred, what do you most miss about Australia?
"I miss being able to walk into McDonald's from the beach with no shoes on. One of the joys of living in Australia is being able to walk from where you live down to the store with no shoes on. When I first tried that in America, when I drove barefoot a couple of blocks to get tacos, everyone was like 'oh my God, where are your shoes?'
The guy at the counter said he'd serve me but that I'd have to wait outside for my order. I was outside with everyone looking at my naked feet. In America you can have guns but you can't go around without shoes."
Who are your comedy idols?
"I love a lot of that old English stuff and I still enjoy watching
Some Mothers Do 'Ave Em
but then I also love
Welcome Back Kotter
, Benny Hill and Paul Hogan. I recently met Paul Hogan. His sketch comedy show on Australian TV was the first thing I remember seeing and when I met him I reminded him of some of the sketches he did and re-enacted some of them too. He couldn't believe it.
"He said 'you are nailing these. You're doing sketches I don't even remember doing myself'. I hadn't seen them since I was 10 or 12 years old but the fact I remembered them after all those years shows how good they are."
Are you a dog or a cat person?
"I'm a cat person. Dogs are more responsibility and they're so needy. They're more needy than kids, with kids you can send them off to their mother. Also the concept of cleaning up their crap is insane. I don't want to walk around picking up after a dog on the street."
Wilfred season one is released on DVD August 20 courtesy of Twentieth Century Fox.