Move over
The X Factor
and
The Voice
- there's a new singing show on the block! But E!'s new series
Opening Act
is something a bit different, as mentors including Jason Derulo, Martina McBride, Pete Wentz and
Pop Idol
's very own Nasty Nigel Lythgoe give internet musicians the chance of a lifetime - to open for stars like Lady GaGa, Nicki Minaj and Rod Stewart!
The show starts tonight (September 24), so we caught up with fresh-from-Ibiza host
Olivia Lee
to chat about her crush on Nigel, an act with a questionable taste in vans and why she was "sweating spinal fluid" backstage...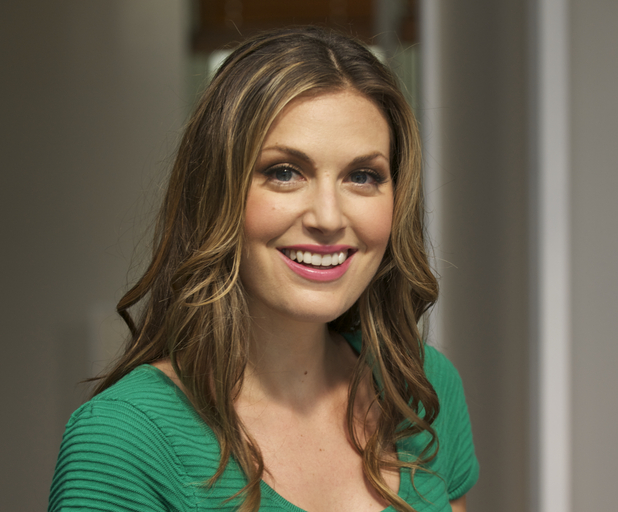 There are so many talent shows on TV. What's different about Opening Act?
"It's not a competition. I mean, we find the artists before they even know we're looking at them, so it completely subverts the traditional format where people turn up and ask to be on the show.
"We spend hours looking through clips on the internet - myself, Nigel, Jason Derulo, all the people that are working on the show - and we find talent that we're excited by, and then I turn up on their doorstep and surprise them with the news that we've spotted them on the internet and we'd like them to be part of the show."
You do surprise people - what's the craziest reaction you got? Did anyone freak out?
"It was funny, because one girl, I woke her up in her bedroom in the morning. Her mum was in on it and we literally took the cameras in, knocked on the door. She was fast asleep and she woke up and I was standing over her like, 'Hi, it's me!'
"This is in the middle of Boston - some crazy British girl is just standing in her bedroom and it was hilarious, because I was like, 'We'd like you to open for LMFAO in Orlando in a week' and she just looked at me and went, 'Can I go and put some make-up on?'
"I was like, 'Look, you can't put make-up on but why don't you go and brush your teeth, because you know, I think you could do with that!' So that was the funniest reaction, that in spite of amazing news that I was delivering - and girls are often like that - she was more conscious of the fact that she was on camera first thing in the morning."
There are some great mentors - did any of them surprise you? Were they what you expected?
"Pete Wentz. I thought he was going to be quite controversial with his taste, but he has a really broad taste. When we were looking for country artists he seemed to have a lot to say about that, which was surprising. I thought he'd be not interested in that kind of music. Jason Derulo was really lovely to work with - he just liked everyone! He didn't have a bad word to say about anyone."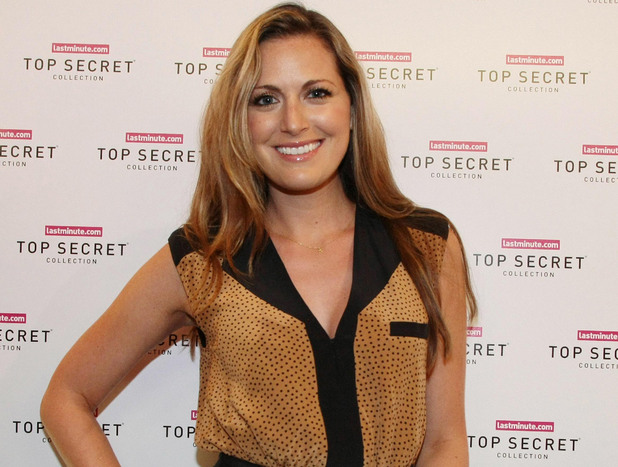 Did you have any favourite mentors?
"I really like Nigel, I've got to admit. My dad's called Nigel and the first thing I said to [Lythgoe] in a meeting to get the gig was, 'My dad's called Nigel - but we don't call him that'. He was like, 'What do you call him?' and I said, 'The Nige Minister of Nigestan'. [So] he got that nickname! But he's really funny and charismatic and just so much fun to be around. I've got a Nigel crush!"
A lot of people still remember him as Nasty Nigel from Popstars.
"He's not nasty at all. The thing is, he's got an opinion and he's not afraid to say what he thinks, and it comes from a place of experience. He understands that world better than anyone - he worked on
Popstars
and
Pop Idol
so listen, he's going to tell you the truth and if it hurts then tough titties. He's not there to make friends, he's there to be honest.
"But he's really good, friendly. He had the wrap party for the show at his house and was really hospitable for everyone. I took my aunt to the wrap party - she was like, 'Oh, dance with me Nigel', and he was spinning round the room with her. I took a picture of it and she'll be dining on that for years! He's a really, really good guy."
Do the mentors get close to the acts?
"They do a little bit. I get really close to them - you can't not. My background's [in] comedy, so it was really difficult for me to be on a show and not be looking for the joke."
I was going to ask you about that - it must have been quite weird.
"It was really weird. They said they wanted me to be funny on the show and there's no script on this show, and I'm turning up and surprising people, which is why they wanted me to do the job. They said, 'We need someone that doesn't need a script, that can just talk forever'; I was like, 'Well, you've found her!'
"But I just imagined I'd be having fun with the acts, because I surprise them and then I go with them on their journey. I bring them back to LA and I help them prepare and then I fly with them to wherever they're performing.
"But what I found is that some of them had really sad backgrounds. Some of them had really difficult childhoods, and being funny wasn't appropriate, so I had to just be there for them on an emotional level. I suppose I wasn't expecting that but I actually really enjoyed it - it took me out of my comfort zone."
The show gets quite emotional, then?
"Very much so. We were surprised at some of the stuff we were finding out about these kids, because we don't know anything about them. We genuinely find them on the internet and then surprise them.
"One guy had really bad health issues - he nearly died, he had a collapsed lung. His lung just gave way on him a year prior to that - we're finding this out when we're asking him to go and perform on stage in front of thousands of people!
"When you're finding this stuff out about them... and a lot of the time they're quite young and they're very nervous, because we really do find talent that hasn't been exposed yet. That's the beauty of this show - they're literally uploading videos of themselves singing in their bedrooms and then we turn up and expose them on a big scale. So they're very nervous."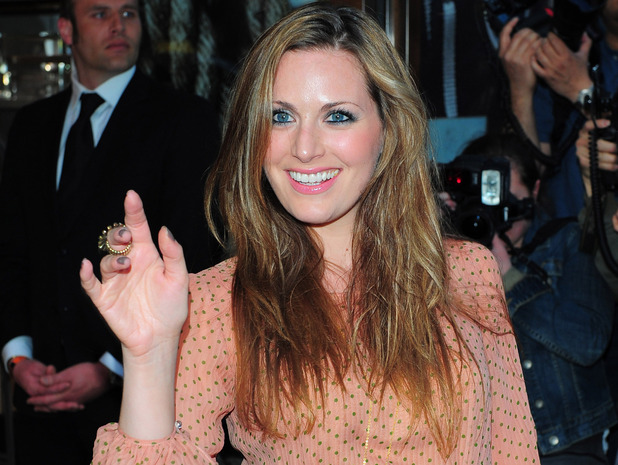 Did you feel nervous for them?
"Hell yeah! When I'm backstage with them before their performance I'm sweating spinal fluid I'm so nervous. I'm like, dying! I'm a worrier anyway, and the guy that opened for Lady GaGa, he had to calm me down backstage! I was like, 'I'm shaking, oh my God, I can't breathe, oh my God, are you nervous?' He's like, 'I'll be fine, just relax...'"
It probably calmed him down, to be fair!
"Yeah, exactly - it made him laugh, so it's not a bad thing!"
The acts are opening for huge names - Nicki Minaj, Rod Stewart... did you have a favourite concert?
"I have to say the LMFAO one. I've never been to an LMFAO concert and they really go for it - there are big inflatables that they're throwing out into the crowd, glitter, drinking... It was a lot of fun. They were all fantastic for different reasons, but that one was really out there. We just danced non-stop and myself and the producers stayed until the bitter end.
"We got given really good seats because we were working there - we were like, 'Yeah, we're in the front', and what we didn't realise was RedFoo gets a massive magnum of champagne and sprays it all on the front row. So I sat there with some of the producers - some of them older, who wouldn't necessarily be somewhere like that - and we got absolutely drenched."
Were there any acts on the show who maybe didn't appreciate the opportunity as much?
"It's interesting you say that - we found a group who are very talented called Joy Island who opened for LMFAO - that was the girl who was concerned about her make-up! They really appreciated it but the reason we put them with LMFAO is because they party a lot, this group. They've got a van that they tour in called the Vadge Van and they have a stripper pole in it! They party hard and they were drinking a lot when we were filming - they would turn up drunk.
"It's all part of their schtick and it suits their music, but it was a little bit challenging. They were two hours late on their first day, and I've never seen Nigel so angry. He lost it. He wasn't happy."
How did the mentors deal with that?
"They just had to sit down and have a word! Me too. I felt like a mother - I kept saying to them, 'Right, you're going to be there on time, don't let us down'. But they ended up being outstanding on stage. When they're on stage they're very talented, but they just party hard!"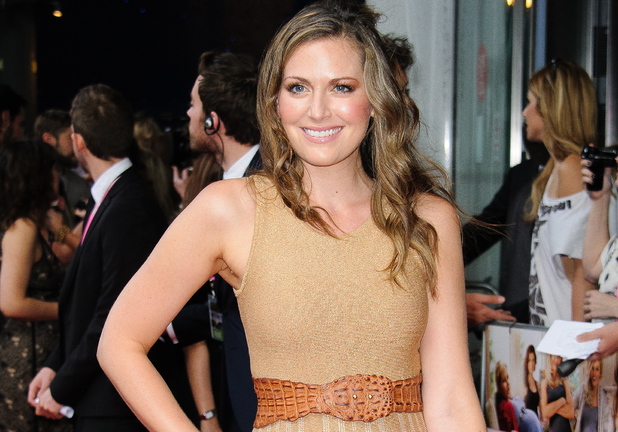 I guess they are rock stars...
"Yeah, they are. They had a massive magnum of whisky backstage, and they were swigging from the bottle, then they'd pass me the bottle. I didn't realise I was being filmed and I took a massive swig! They left that bit in the show and when my aunt, who's American, saw it she lost the plot... 'Why are you sharing a bottle with them? You don't know what you could catch!'"
Do you think the show has uncovered genuine stars?
"Yeah I think so. I really do. The guy that opens for Lady GaGa, Von Smith, he is special. Don't get me wrong, everyone on the show's really talented, but this guy, he's something different. I've never seen anything like this before. He has a really operatic soprano voice, and he's very unusual. And he's had a really sad backstory as well, so you really root for him."
So we should be prepared to cry?
"Yes, I cried my eyes out! I've got to say though, every act is from a different genre of music so I really feel like everyone on the show is really talented. We've really found some great talent."
So sell the show to us - why should be watching?
"I'm wearing a low-cut dress in a few of the episodes! No, you should watch it because it's a feel-good show. I feel like there's a lot of talent shows out there that shatter people's dreams and send people home, and we're not shattering anyone's dream. Quite the opposite - we're surprising someone with a dream they never saw coming."
Opening Act begins tonight (September 24) at 9pm on E!