A tragic demise of a beloved figure is a surefire way for cult shows to up the ante and send bereaved viewers reaching for their hankies. Yet death, despite its apparent finality, is often not the end for an increasing number of characters. A certain Gallifreyan on
Doctor Who
has 'died' many times since 1963, only to regenerate into a new body when the old one has perished. As a key figure returns to
Prison Break
after her supposed decapitation last season,
Cult Spy
looks at several very recent miraculous resurrections.
---
Dr. Sara Tancredi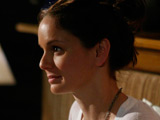 In need of a dramatic twist to keep viewers awake during the lacklustre third season,
Prison Break
bosses opted to kill off Michael Scofield's love interest in the goriest way possible. It helped that actress Sarah Wayne Callies made her character more expendable by allegedly refusing to reprise her role after rucking with the execs.
Taking inspiration from the film
Se7en
, Tancredi's decapitation at the hands of The Company was revealed when Lincoln Burrows discovered her head in a box. It actually came as something of a relief, as Sara's role had been played by a stand-in and filmed only from behind and in long-shot.
A barrage of pleas from angry fans followed, as ratings continued to plunge and the writers sought to return the show to its former glory. Desperate times needed desperate measures. The execs patched things up with Callies and an explanation for Tancredi's revival was quickly slipped into the fourth season premiere.
Unsurprisingly, it wasn't her head in the box after all. The Company bargained on Lincoln not actually checking the identity of the severed head and assuming it was Sara's because of the superficial resemblance - i.e. the head was ginger-haired and female. It could have been Cilla Black, Geri Halliwell or Carol Decker from T'Pau in there - that dumb mule Burrows wouldn't have noticed.
---
Noah Bennet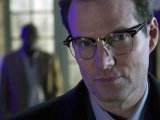 Would the makers of
Heroes
really have the audacity to kill off the legendary horn-rimmed bastion of ambiguity? Of course not, but a clever plot twist enabled Noah to be shot dead by Mohinder, a bullet penetrating his eyeball, in line with the visual prophecy of artist Isaac Mendez. Even though it was easy to figure out that the life-restoring blood of his daughter would be used to bring him back, the death scene was nonetheless unsettling due to being beautifully shot beside the sea and its graphic slow-mo imagery.
In fact, in the wonderful world of
Heroes
, with its frequent non-linear plots, death is often a temporary state of being. Hiro's murdered father Kaito was brought back by his son, only to decide that death was the better option. Presumably he'd read some of the dodgy second season scripts.
Furthermore, both Peter Petrelli and Sylar have the ability to absorb other powers, so their apparent deaths during the first season finale meant nothing. Also, look out for the return of a certain Mr. Linderman in the near future...
---
Tony Almeida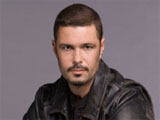 Seemingly killed by lethal injection during Day Five, Tony Almeida's death was quickly questioned by fans when there was a distinct lack of a 'silent clock' ticking down before during the end credits. Even Edgar Stiles, who was nowhere near as beloved as Almeida (despite his bizarre facial fuzz in Day One), received the silent clock treatment. As did the snide Ryan Chappelle. So did the cougar that harassed Kim Bauer during Day Two, when it had to be put down by the LA branch of Animal Hospital after receiving fatal splinter wounds from Elisha Cuthbert's acting.
Fortunately, our hopes were confirmed when Carlos Bernard was signed to reprise his role as Tony Almeida in the long-delayed seventh season of
24
. Apparently his stint as a dead man walking hasn't done wonders for his outlook on life, as he's firmly decamped to bad guy territory, according to rumours. Maybe Michelle Dessler can be exhumed to put a smile back on his face?
---
Almost everyone on Lost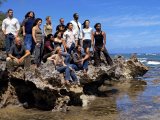 Normally, when an actor is told that their character will be pushing up daisies it's time to move on to the next job and burn the bridges with the show that has cruelly terminated their employment. Not so on
Lost
. In some cases, death can lead to even more airtime - as in the case of Jack Shephard's dad Christian.
Actress Michelle Rodriguez is the latest to return, three seasons after feisty Ana-Lucia was
shot dead
by Michael along with Libby (who herself has been treated to very brief cameos since). The frequent flashbacks ensure that characters dead in the 'present' can still be explored, but the life-giving properties of the island have also given rise to speculation that iit may have the power to raise the dead.
Both Shannon and Boone have returned, during what we initially assume are hallucinations. Christian Shephard, who arrived in a coffin, is now holed up in a log cabin with his daughter and kicking up a bit of a stink (not surprisingly, given the whole decomposition factor of being unalive).
Lost's
increasing use of flashforwards has also witnessed the presence of deceased Brit rocker Charlie in Hurley's mental home. The pair even play board games together. But is it just a psychosis-induced vision or is it really happening within the narrative framework of the show? At least it gives some confort to all those who experience a lump in the throat when Locke's body was revealed to be stone cold in a coffin at the end of the fourth season...