0
US TV News
Terrell Owens to guest star on 'Necessary Roughness'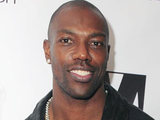 Terrell Owens
has signed up to guest star in
Necessary Roughness
.
The football player has landed a role in the season finale but will not play himself,
The Hollywood Reporter
says.
Instead, he will appear as Kevin 'The Minefield' Minnifield, a star safety/cornerback.
Kevin, who will face the New York Hawks in the playoffs, is also an enemy of TK (Mehcad Brooks).
Jason Gedrick recently
signed up to guest star in Necessary Roughness
and will make his debut in next week's episode.
Necessary Roughness
is
expected to be renewed for a second season
but USA has not yet confirmed whether the show will be returning.
The first season continues on Wednesdays at 10/9c on USA.