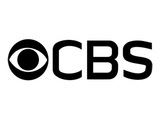 CBS has started developing a new drama set in the world of evening news.
The network has asked for a script for
The Producer
,
The Hollywood Reporter
says.
The project is being penned by Rick Dresser, who has previously worked on shows such as
The Job
.
Meanwhile,
Jerry Weintraub
- whose credits include
The Karate Kid
and
Ocean's Eleven
- will executive produce.
HBO also recently
ordered a show about life in a broadcast newsroom
,
More As This Story Develops
, which is being penned by
The West Wing
and
The Social Network
scribe Aaron Sorkin.
Other dramas in the works at CBS include a
project from the creators of Fringe
, a
show from Scott Foley called The Escape Artist
and a
programme from The Shield creator Shawn Ryan and Criminal Minds producer Simon Mirren
.