0
US TV News
Jimmy Kimmel offers Oprah Winfrey programming advice for OWN - video
Jimmy Kimmel has jokingly offered
Oprah Winfrey
suggestions on how to make her struggling cable network OWN a success.
Winfrey appeared on
Jimmy Kimmel Live: After the Academy Awards
on Sunday (February 26) and talk quickly turned to how the presenter can spice up OWN's programming.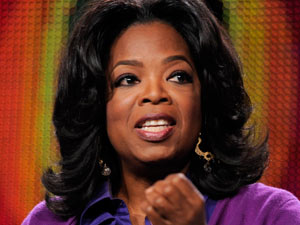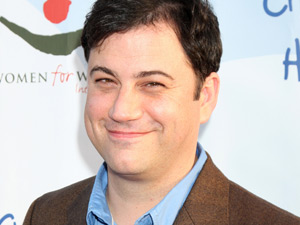 Kimmel's advice included a new take on Winfrey's famous 'Book Club' with the series
Oprah's Book Club Fight Club
.
"Let's be honest, reading is like the most boring thing in the world, so this show takes your Book Club and gives it a twist," Kimmel said.
Kimmel then cut to a fictitious clip from the series, where Winfrey brawled with a panelist while arguing about
To Kill A Mockingbird
.
The late-night host also offered other programming suggestions including
Oprah Repos Her Favourite Things
and
The Jimmy & Oprah Interview
, which featured the two hosts chatting with Jennifer Aniston while both speaking at the same time.
Winfrey eventually dismissed all of Kimmel's suggestions as "off-brand".
Kimmel's Oscar special also featured George Clooney, Matt Damon, Tom Hanks and Meryl Streep in
a trailer parodying Hollywood blockbusters
.
Jimmy Kimmel Live
airs weeknights at 12/11c on ABC.
More from the Oscars 2012:> Oscars 2012: 'The Artist', 'Hugo' win five Academy Awards> Oscars: 'The Artist' wins 'Best Picture' Academy Award> Oscars: Meryl Streep pays tribute to friends in 'Best Actress' speech> Oscars 2012: Jean Dujardin wins 'Best Actor' for 'The Artist'> Oscars: Billy Crystal remembers Gil Cates in 'In Memoriam' segment> Oscars: 'The Artist's Michel Hazanavicius win 'Best Director' gong> Oscars 2012: Bret McKenzie triumphs in 'Best Original Song' category> Christopher Plummer wins 'Best Supporting Actor' Oscar for 'Beginners'