US TV News
Low-rated start for MyNetworkTV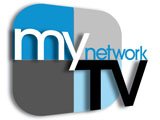 MyNetworkTV's first week on the air was a ratings wash-out, Nielsen Media Research data has revealed.
The network, which due to its weekly schedule is rated by week and not by night, averaged a paltry 0.5 rating and a 2 share in the key 18-49 demographic. (1 ratings point represents 1% of the total number of TV households in America; share is the percentage of in-use TVs tuned into a particular channel or programme.)
Both of MyNetwork's telenovelas,
Desire
- which was
today picked up by Trouble in the UK
- and
Fashion House
, averaged just over a million total viewers and saw their numbers drop night-on-night.
"We never had any expectations on the first week ratings," Jack Abernathy, CEO of MyNetworkTV operator Fox Stations Group, told
Variety
. "We're not going to obsess over any one week or one night. We're in this for the long haul."