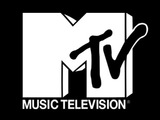 MTV has ordered five new shows, including a reality series set in New York and a one-off music special.
The broadcaster has commissioned
The Heights
, a docu-drama set in the Washington Heights area of New York City. In a statement, MTV billed the show's cast members - including a professional baseball player, a hip-hop musician and a spoken-word performer - as "a group of best friends living, working and playing in the gritty, diverse New York neighborhood of Washington Heights".
The show follows in the veins of MTV's reality programming such as
Laguna Beach
,
The Hills
and
Jersey Shore
, which was recently
renewed for a sixth season
.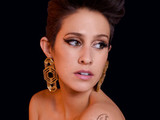 A music special focusing on
'Like A G6' vocalist Dev
has been ordered, following her as she gives birth to her first baby and prepares for the release of her debut album.
Half-hour panel show
Epic Fail
will take a look at embarrassing moments sent in by viewers, ranging from social media status updates to full-blown re-enactments of awkward tales, while a game show with the working title
Totally Clueless
promises players cash for figuring out that they have been set up. Participants will be lured into a series of increasingly uncomfortable situations, with more money on offer the earlier they guess.
A half-hour format called
This Is How I Made It
, featuring celebrities sharing the secrets of their success, has also been ordered.
Premiere dates for each of the new shows will be announced soon.