0
US TV News
Seth Meyers: 'I won't be surprised if Kristen Wiig leaves SNL'
Seth Meyers
has appeared to fuel rumours that Kristen Wiig, Andy Samberg and Jason Sudeikis will be leaving
Saturday Night Live
.
The trio have been heavily
rumoured to be departing SNL
after the current season, with fellow castmember Fred Armisen
even suggesting "it's time" for them to move on
.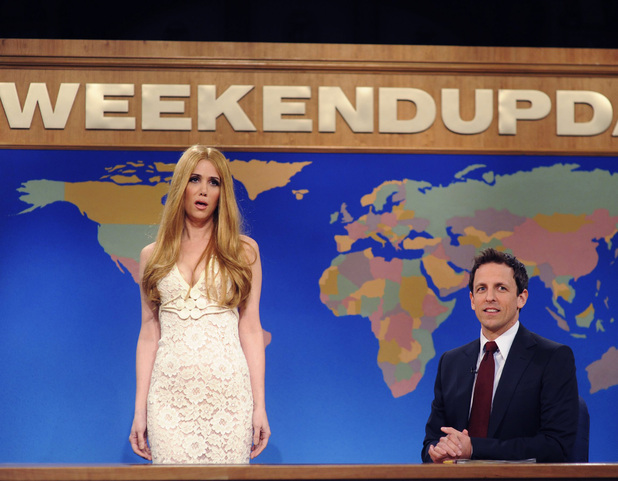 Saturday Night Live
star and head writer Meyers was asked about the potential departures while speaking to
Page Six
.
"They'll decide in the summer. I wouldn't be surprised if some of them do leave, but not in the way it's been reported," he told the newspaper.
Meyers addressed his own
SNL
future by insisting that he has no plans to "leave" the sketch comedy series.
"I'd never leave before an election," the 'Weekend Update' host declared.
SNL
writer Jim Downey recently said that
he expects Wiig, Samberg and Sudeikis to at least return for the pre-election
shows in the fall.
Eli Manning and Rihanna
will guest on the May 5 episode of Saturday Night Live
, airing at 11.30/10.30c on NBC.
> Mitt Romney to appear on Saturday Night Live?
Watch Kristen Wiig and Jason Sudekis in a
Saturday Night Live
political parody below: