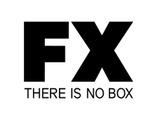 FX is developing a new kung fu drama series titled
Downtown Dragons
.
The cable network has teamed with writer / exec producer
S. Craig Zahler
on the project,
Deadline
reports.
Downtown Dragons
is set in Chinatown, New York and focuses on the rivalry between two gangs.
Following a bloody shootout, the use of firearms is banned by Triad bosses and the battling mobsters must use traditional martial arts skills to defend their territories.
Zahler has also written detective movie
The Big Stone Grid
,
which is to be directed by Michael Mann
, and Western film
The Brigands of Rattleborge
,
which has attracted the attention of Oldboy helmer Chan-wook Park
.
Other projects currently in development at FX include
a crime drama
from rapper and music mogul Dr Dre and the long-gestating
Powers
, based on the Brian Michael Bendis comic.
> Australian comedian Jim Jefferies's pilot Legit picked up by FX
> Coen brothers' Fargo to be adapted for television by FX?