NBC
continued to win the Monday night ratings battle, despite a tougher competition than in recent weeks.
The Voice
dropped slightly from last week but was still the highest-rated programme of the night. It scored an 18-49 demo rating of
4.3
and 11.93 million viewers at 8-10pm.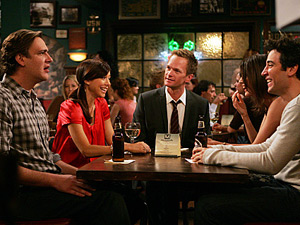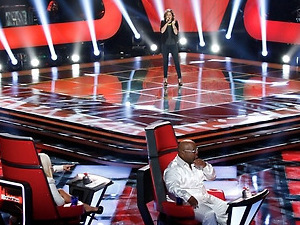 Revolution
's second episode fell from last week's series premiere to a
3.5
(9.29m) rating at 10pm.
CBS's returning comedy lineup saw lower ratings than their equivalent episodes last year.
How I Met Your Mother
returned to a
3.4
rating (8.66m) at 8pm, much lower than last season's 4.7 score.
The series premiere of
Partners
arrived with a poor rating of just
2.4
(6.50m) at 8.30pm.
2 Broke Girls
achieved a
3.7
rating, a massive dip from last season's
7.1
. However, its series premiere in 2011 was aired directly after the mammoth ratings of the first post-Charlie Sheen
Two and a Half Men
episode. It was also the most watched show on CBS on the night with 10.02m viewers.
Mike & Molly
saw its lowest ever season premiere rating at 9.30pm, scoring
3.0
(9.31m).
Hawaii Five-0
also dropped from last season for its premiere, achieving a rating of
1.9
(7.97m) at 10pm.
ABC's premiere of
Dancing with the Stars: All-Stars
managed a
2.7
rating, down from the 14th season premiere of
3.5
. The show was however the most watched programme overall, taking in an audience of 14.58 million at 8-10pm.
Castle
's season premiere was also down from last year, scoring a rating of
2.5
(11.38m) at 10pm.