0
US TV News
Jerry O'Connell joins new sitcom from 'How I Met Your Mother' exec
Jerry O'Connell
has joined the new sitcom from
How I Met Your Mother
exec Rob Greenberg.
The
Sliders
star joins Kal Penn (
House
), Tony Shalhoub (
Monk
) and Chris Smith (
Paranormal Activity 3
) in the comedy pilot,
Deadline
reports.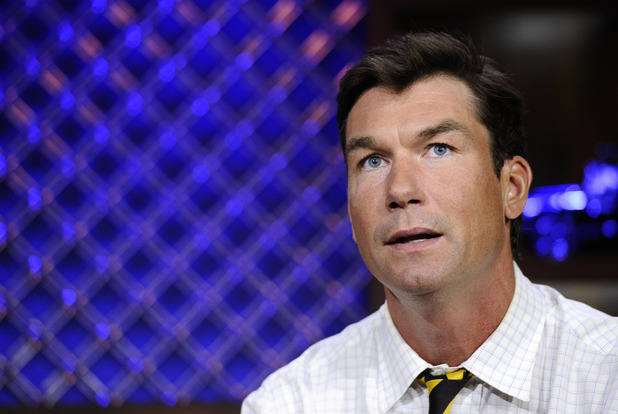 The untitled project will star the four actors as a group of single men who become friends whilst living together in a rental complex.
CBS originally ordered the pilot in July -
Penn
and
Smith
were cast shortly afterward, with
Shalhoub joining the comedy in August
.
However, filming on the show was
pushed back in September
following a stalled search for a fourth leading man. O'Connell recently starred in NBC pilot
Mockingbird Lane
- an update of '60s series
The Munsters
- but that project was
officially dropped by the network in late December
.
The 38-year-old's past television credits include '90s sci-fi drama
Sliders
and CBS legal series
The Defenders
. He has also starred in such films as 1986's
Stand by Me
and 1997's
Scream 2
.
His new pilot is expected to begin filming in late January.
> Liv Tyler, Patrick Wilson for sci-fi comedy-drama Space Station 76
> Jerry O'Connell on Munsters reboot 'Mockingbird Lane': 'It's darker'