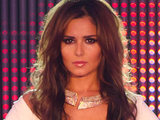 Fox reality TV chief executive
Mike Darnell
has revealed that he has "no regrets" over the axe of Cheryl Cole from
The X Factor
USA.
Cole was
replaced by Nicole Scherzinger shortly after filming on the audition stage
of the competition began.
The Girls Aloud singer appeared in the first hour of the premiere episode last night, and
garnered favourable reviews from critics for her judging style
.
Darnell told
Deadline
: "It's easy to love the one that's gone, but Nicole is great too. Both are stunning but also very different."
Darnell was reportedly
instrumental in the decision to replace Cole
with Scherzinger shortly after the initial Los Angeles auditions.
"[I have] no regrets," he added. "But I also love Cheryl."
> The X Factor USA review: How was Simon Cowell's new reality TV show?
> X Factor USA poll: What did you think of the premiere?
Watch Cheryl Cole on
The X Factor
USA below: